We know that you established your SquadLocker store for a specific reason – for example, you wanted a faster, easier, reliable way for your students to get required dress uniforms. Or your athletes to get their sports uniforms and team gear. Or your employees to get logoed business casual attire. It was a good call to go digital and go with SquadLocker.
But it turns out your store is much more versatile than you originally expected.
So to help you out, we like to pass along tips for new ways you can use your store. Or alert you to new merchandise you might want to consider stocking for your shoppers. (Have you checked out our 2020 Holiday Gift Guide yet?)
In this blog, we zero in on 5 stores we really love because we think their examples will get your creative juices flowing, too. Adapt these ideas to your own store and you can generate more excitement, engagement and sales. And that means more decorated apparel out there promoting your brand.
5 Stores we Love Lately
1. Cops Create Badges - Warwick Police Dept. Awareness Store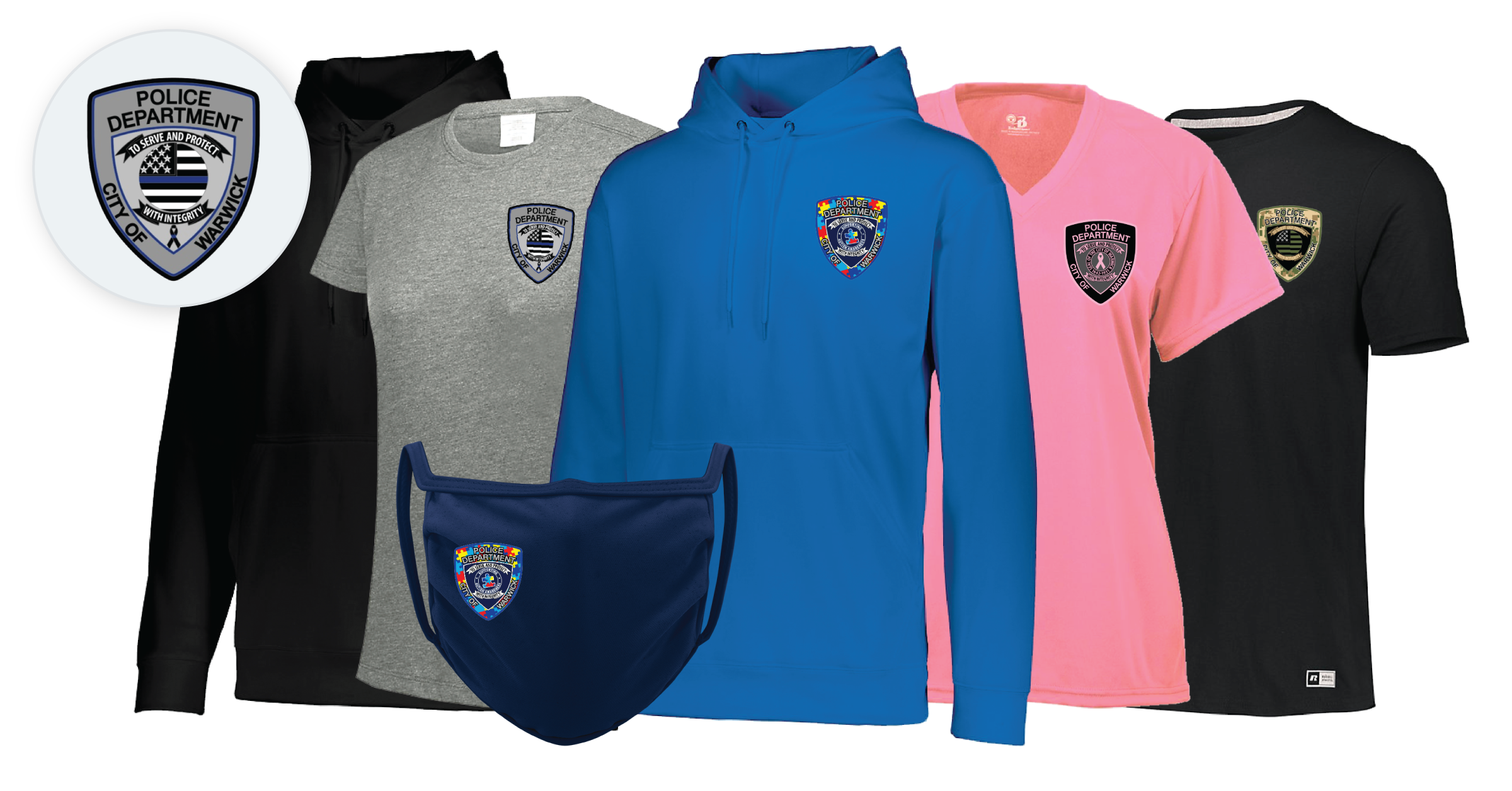 Why we love it:
The Warwick, RI Police Department uses their store to increase community awareness of several important causes, including autism, breast cancer, law enforcement memorial and supporting our troops. Each apparel grouping sports a specially-designed badge depicting the awareness theme.
Cause-related decorated apparel is perfect for fundraising, too.
2. Scoring Big with Spirit Wear - Dirty Loot Llamas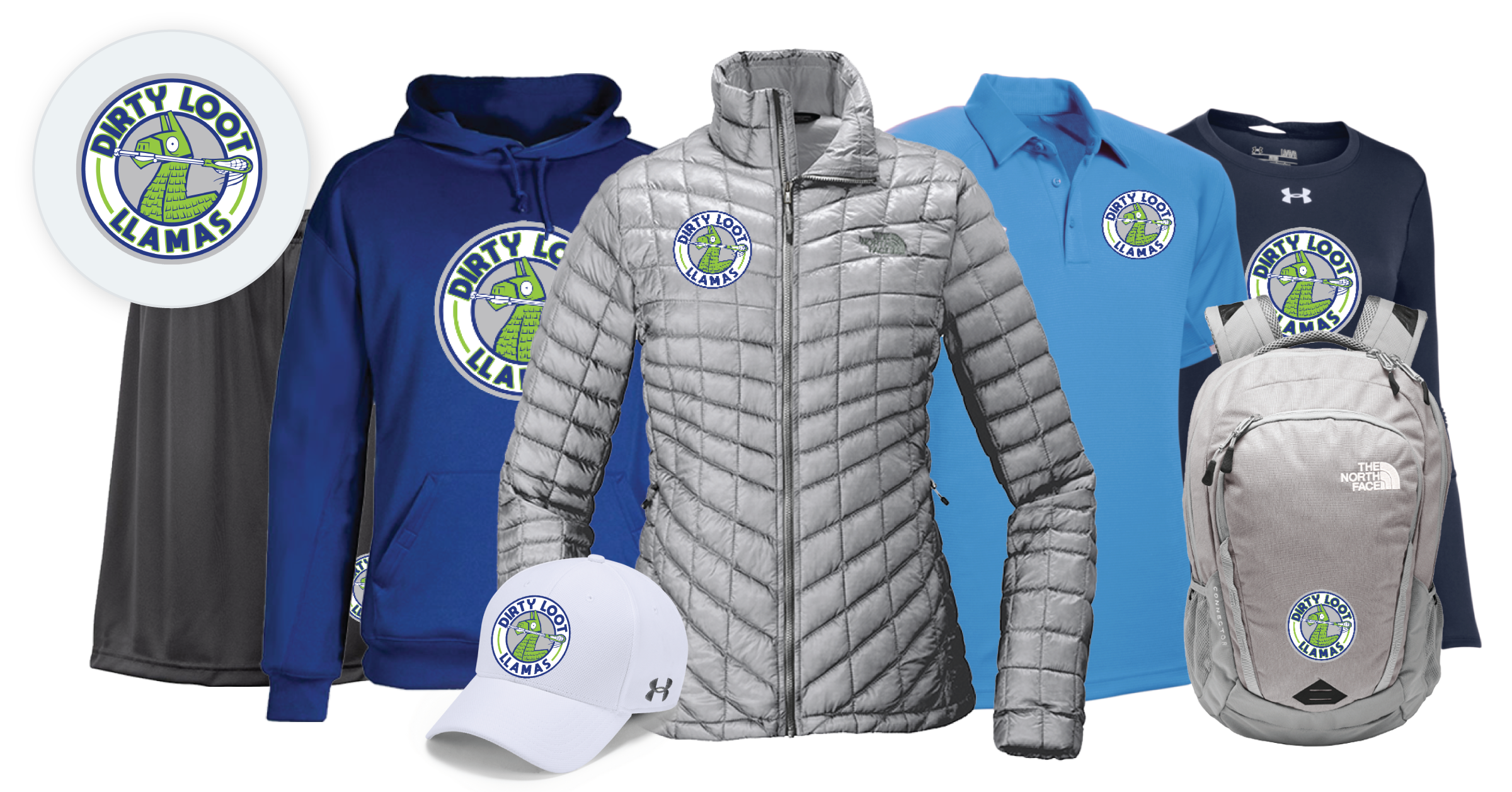 Why we love it:
Your team may not have a fun-loving name like Dirty Loot Llamas, but you can still design a brightly colorful logo that transforms all manner of swag into must-have spirit wear. This lacrosse team scores new friends and fans with everything from tees and headgear to shorts, outerwear, uniforms and accessories, in a sales-savvy range of price points.
3. Classic Design with a Fresh New Style - Columbia Clippers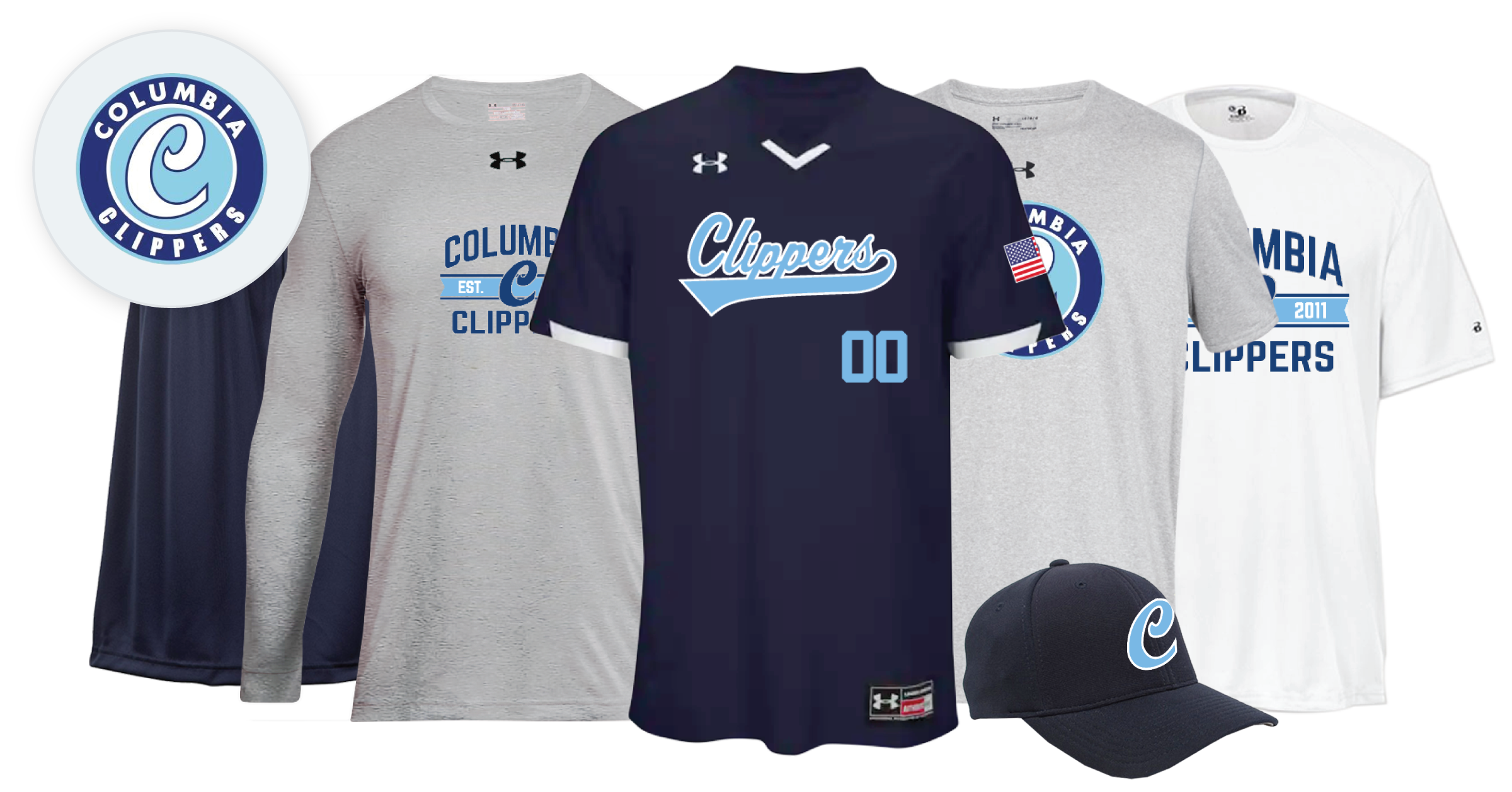 Why we love it:
Columbia Clippers youth baseball proves a crisp, classic logo is anything but boring. Just look at how they use variations of their logo to brand not only team uniforms but a ton of popular spirit wear and gear options for every budget and personal style.
4. Honoring a Special Friend - Alyssa's Warriors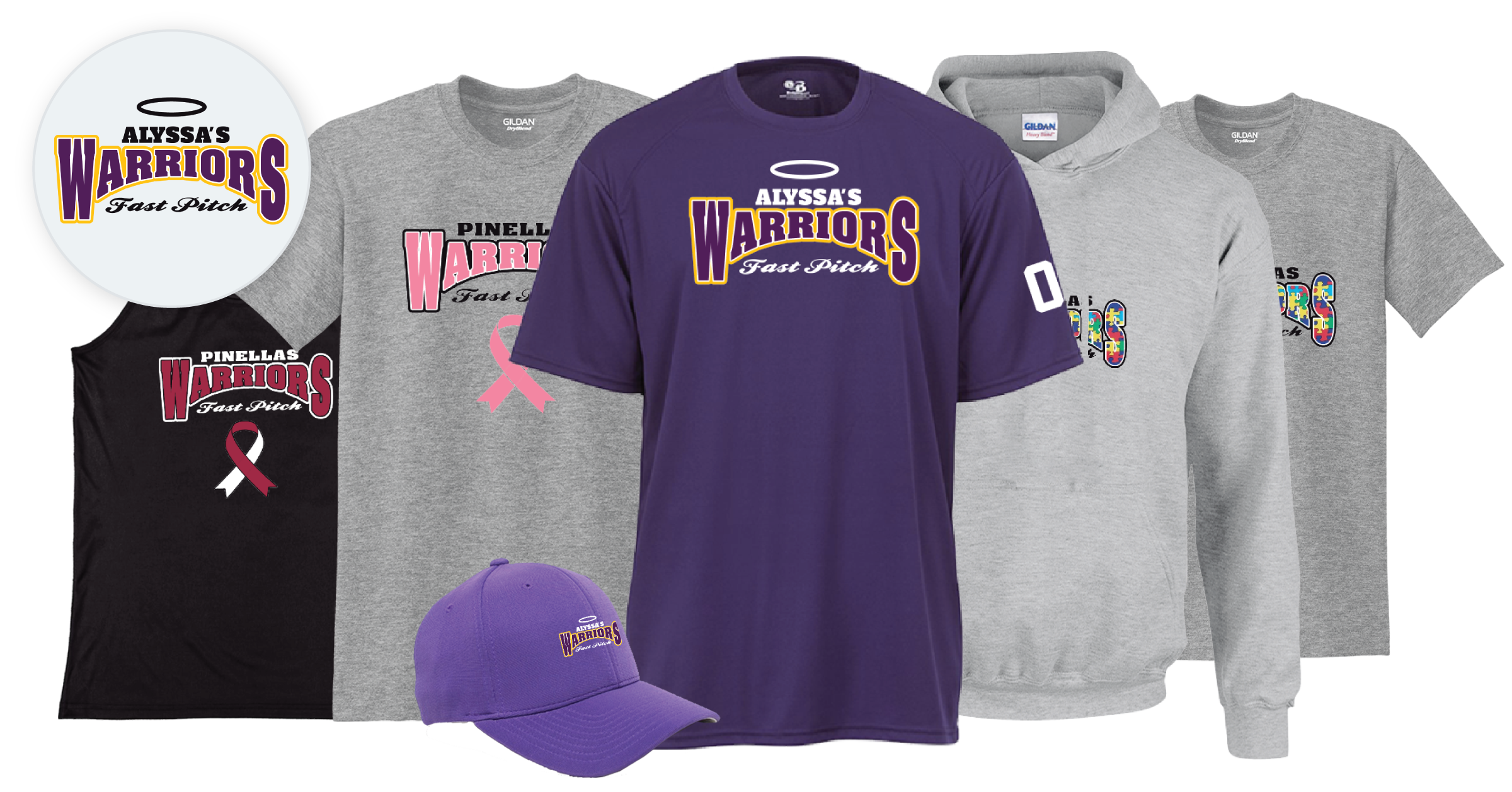 Why we love it:
After losing someone dear to them, the Pinellas Warriors softball team created a special "awareness store" and named it in her honor. Alyssa's store features a wide range of branded apparel that boosts awareness of multiple types of cancer as well as autism.
From the confetti-colored autism logo to the distinctive colors that depict specific cancer types, each "Alyssa's Warriors" logo design is unique yet carries a common theme.
5. The Arts Perform with Style - UTAH COPA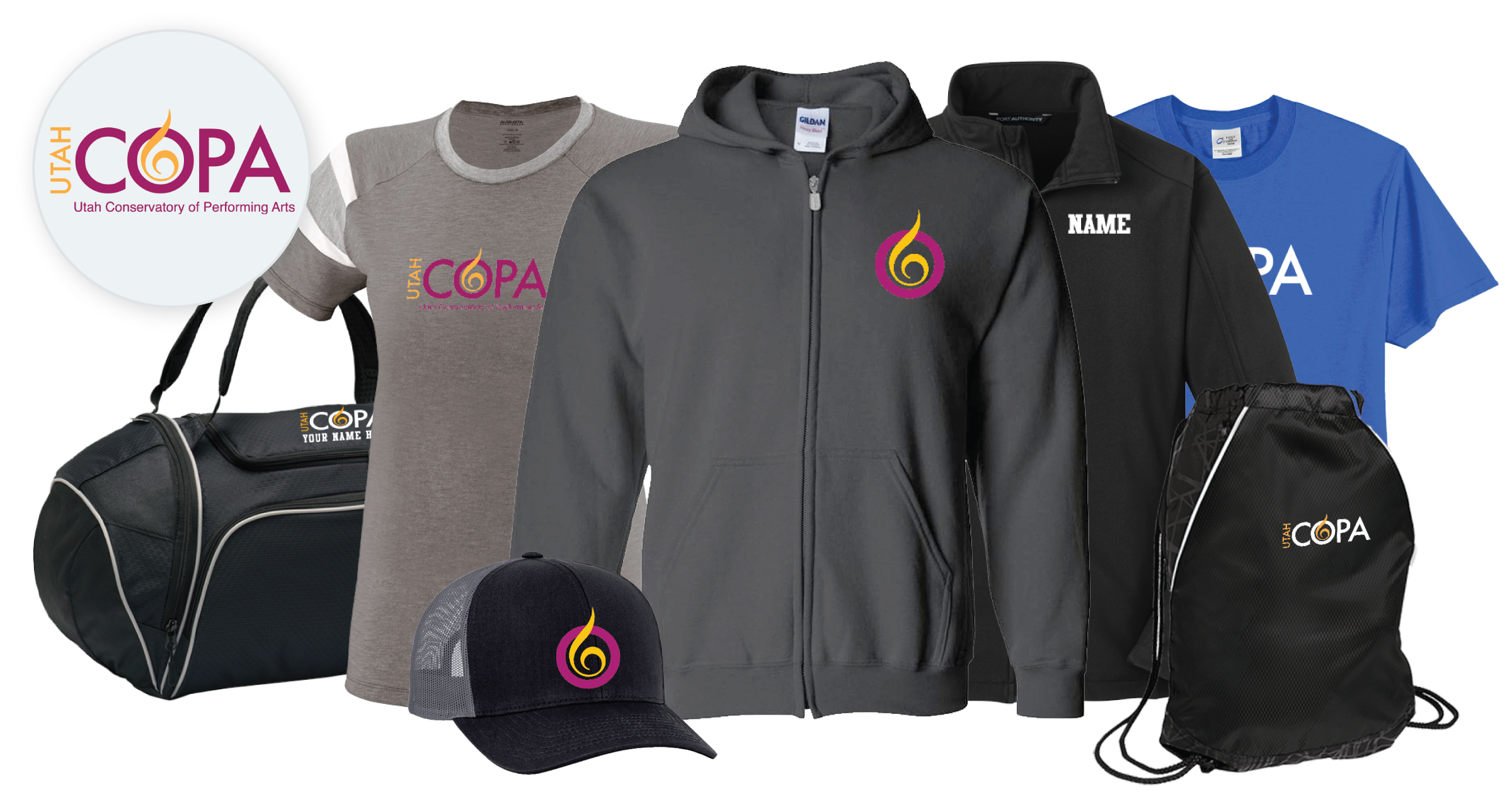 Why we love it:
Utah's Conservatory of Performing Arts (COPA) shows their creative side by colorizing and modifying their school logo in a multitude of ways designed to fit different types of apparel – all on a theme, but with changing colors or insignia-only variations.
You can see and hear their voice, dance, songwriting and musical theatre talent, in required gear that can be personalized as well as spirit wear from tees and hoodies to flannel pants and toddler wear.