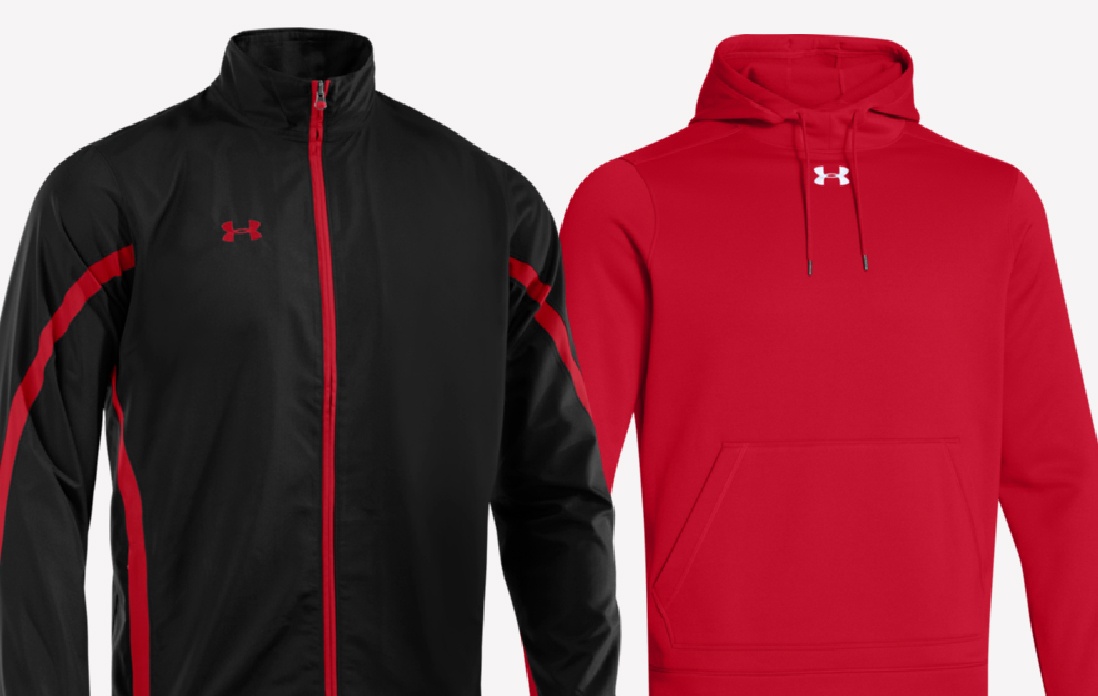 Authentic Athletic Brands
Your team works hard and demands the best, so do we, which is why we offer the industries best name brand products tested by the toughest critics, real athletes. Whether you are selecting gear and apparel for a U9 recreational team or an elite travel roster, SquadLocker® has the right balance of price and performance for every level of play.
Customer Bill of Rights
Your money is a valuable resource and when you spend it with us we greatly appreciate it. SquadLocker® has the best warranty in the business and it's supported by our Customer Bill Of Rights. We want you to purchase your team gear with confidence and know that your time and money will be treated with the utmost respect. It's a core value of our Founder, Gary Goldberg, and his personal commitment to each and every customer.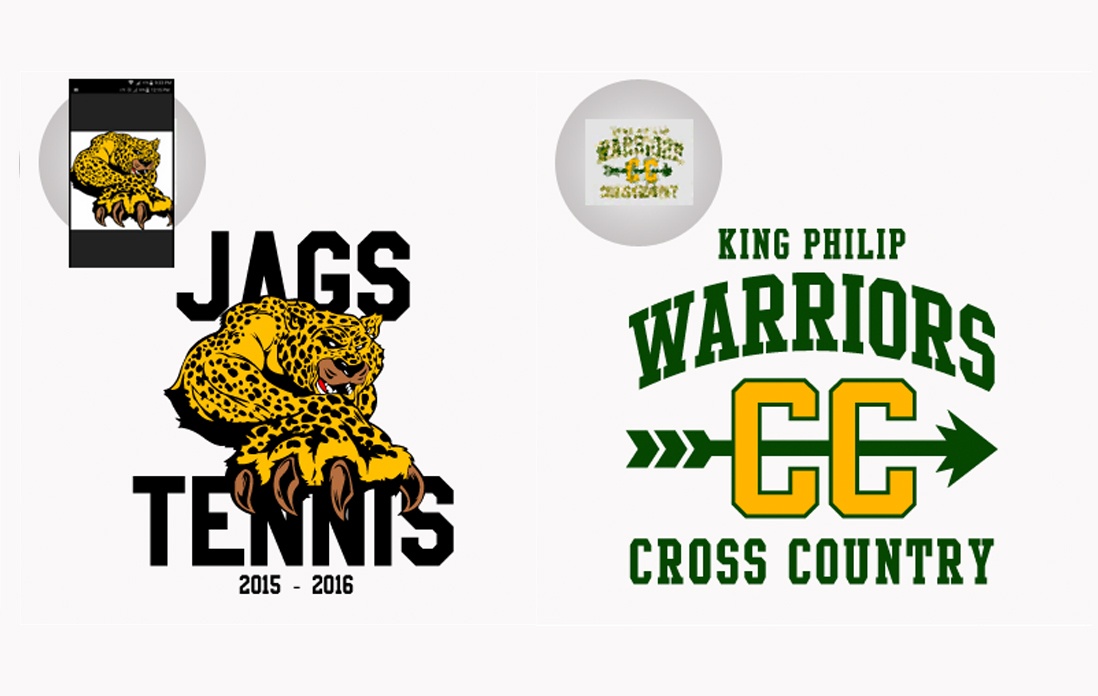 Logo Design Support
We feel there are two very important components to our work: you, the customer, and your team's logo. But not everyone has the logo that they want. And sometimes you want to add an element to your existing logo. That's why SquadLocker® has a full time staff of world class graphic designers who will edit or design your logo from scratch, for FREE. We want you to love the way your logo and apparel look, from the moment you see it for the first time on your screen to the moment you open up the box of fresh gear at your home.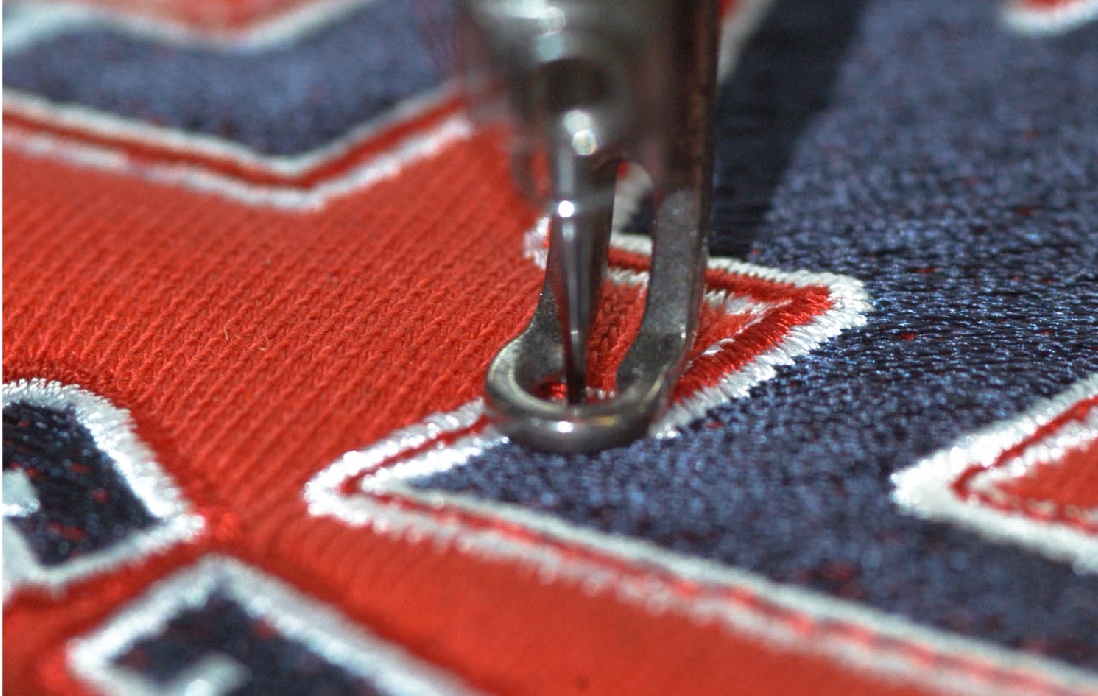 Accuracy Guard
Thanks to our wholly owned, state of the art, manufacturing and logistics center, SquadLocker® controls every aspect of your individual order. We use multiple check points in our process to make sure every item we produce is manufactured to the highest quality control standards. We inspect each item when it arrives from our vendors, carefully review your logo and art requirements in our digital studio, use the industries finest decoration methods and include one final inspection before your order is packaged and shipped out. This multi-step process allows us to stand behind every order with a no questions asked return policy, we are that confident we can make you satisfied.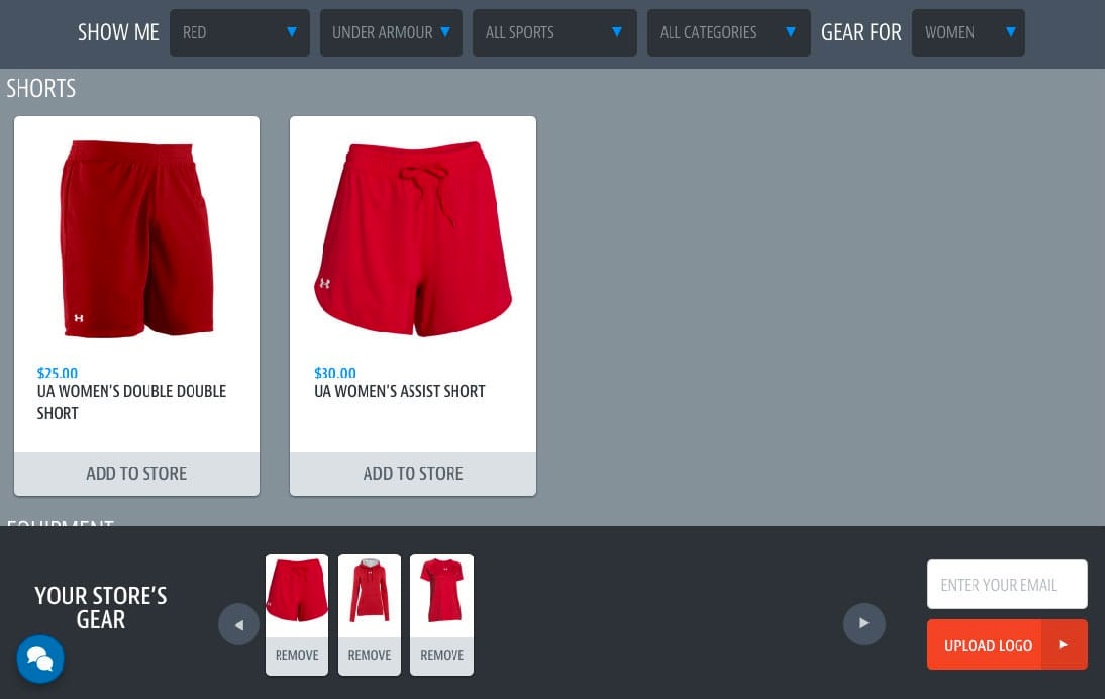 Team Gear Store Builder
Our Store Builder is the best way to manage gear and apparel purchasing for teams & leagues. It's the only online solution that launches a gear store instantaneously in a self-service environment offering brands like Under Amour, Adidas and others. No more order forms, no checks to collect, no gear to hand out. The most convenient and easiest method for resolving an age old team frustration...getting the team outfitted in decorated team apparel efficiently.