Listen up, people!
Podcasts have been popular for several years. You can listen and learn when you're on the go or when you're hanging on the couch. And what with the pandemic and resulting loss of in-person presentations, podcasts have become a virtual necessity for anyone interested in or associated with sports who wants to stay connected to the industry.
Whether you're a life-long, player-turned-coach participant in youth sports or you're just breaking in, podcasts can help you expand your knowledge about how to teach and motivate kids creatively as well as effectively.
But, there are a lot of podcasts out there. Which ones are best? Our SquadLocker youth sports aficionados have curated a list of 9 top choices for those in youth sports leadership (P.s. - make sure to scroll all the way to the end, we've included two of our favorites last!)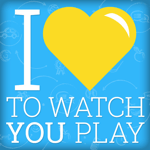 This podcast aims to empower parents with "information to help them navigate the crazy and amazing world of youth sports."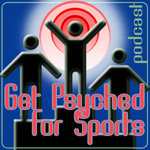 Aimed mostly at athletes, this youth sports podcast provides plenty of insight for coaches as well. It focuses on the psychology of sports and how to mentally prepare for the game. Example topics:
"What is Sports Psychology?"
"Breaking Free from Your Comfort Zone in Sports"
Coaches are often parents, too, and this podcast is hosted by a parent who's been coaching for more than 10 years. Episodes feature interviews with young athletes gaining recognition in their sport as well as other youth sports coaches.
4. The Winning Youth Coaching Podcast: Youth, Sports, Coaching, Parenting, Family
The title says it all.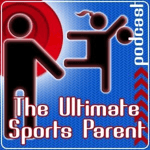 5. Building Confidence in Young Athletes
This podcast is hosted by Lisa Cohn, co-founder of Ultimate Sports Parent and Kids' Sports Psychology. It will help you instill confidence in teens and younger kids, so they can be successful in their sport. Episodes feature interviews with coaches, parents, professors, authors and more involved in youth sports, discussing how to uncover and overcome mental barriers to sports success.
6. Highlighting the BEST of Youth Sports
Learn about trending topics in youth sports plus young athletes, motivation, using special media youth sports. Watch highlight videos and skills recruitment videos.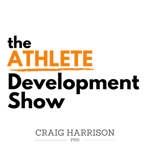 7. The Athlete Development Show
"Science and stories from the brightest minds across many disciplines to help youth athletes unlock personal performance and develop their sporting potential."
Look no further than SquadLocker for great listening:
Coaches, teachers, and mentors are unsung heroes in the fabric of America's youth, says SquadLocker CEO Gary Goldberg. He tells their stories through interviews in each of his podcasts, which focus on topics such as community, leadership, mentorship, resilience, responsibility and youth.
A couple of examples: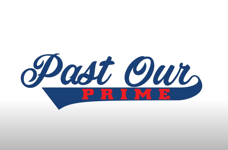 From pro ball to goofballs, this podcast series features our own Tip Fairchild (former baseballer, now SquadLocker Sales Director) and Dan Koppen (former footballer, now our Enterprise Brand Advocate). Tip and Dan offer advice, insights, "insider" interviews, hot new product introductions, accompanied by a certain amount of wacky horsing around.
After all, youth sports may be serious business to some, but it should be just plain fun to everyone!
Episodes include topics such as:
You're giggling behind your baseball glove already, aren't you? We knew it. You gotta catch this podcast.
Informative. Inspiring. Entertaining.
So many podcasts, so little time . . . Youth sports are all about sharing skills and vision and good times. Podcasts can help coaches, parents and players become better informed and better leaders. All of the choices we've listed here are so great you'll want to make time to listen in. Besides, most of them are pretty short.
Subscribe to the Squad Blog
Join our squad in getting weekly updates on the most helpful content for your youth teams, clubs, and more.