Custom decorated apparel is the ultimate awareness-builder. It carries a special message for all to see, in words and/or images. What could be better than that? Apparel that not only bears a captivating design but comes with its own backstory.
As we celebrate Black History Month, this seems an especially appropriate time to create a capsule of custom apparel for your SquadLocker store that reflects your organization's unique take on this important theme.
What's a custom apparel capsule?
It's a collection of garments and gear that reflect a given theme (Black History Month, for example). Or a set of coordinates you can easily mix and match to quickly change up your look (think tees, hoodies, jogging pants, and jackets).
SquadLocker makes it easy to assemble a capsule for special celebration or awareness campaigns with the Collections feature.
Here's an example. Last fall, as we approached Breast Cancer Awareness Month, many of our customers wanted to do something special to show their concern and support. Schools and youth sports organizations know a thing or two about spirit wear, so custom decorated apparel seemed a perfect fit.
What apparel to choose for your capsule?
Our SquadLocker team pulled together recommendations to create a Breast Cancer Awareness custom apparel capsule – lots of pink!
Even better, you can create a store-within-a-store to highlight any special collection, just by creating a separate landing page. So easy for shoppers to find and buy what they want, knowing every item will make a statement on its own and make an even bigger impact as a coordinated outfit.
Here's another example. Our good friends and neighbors at the Warwick Police Department conduct several awareness campaigns throughout the year as part of their community outreach program. So they created an online awareness store so members of the public can purchase custom apparel for each of the campaigns.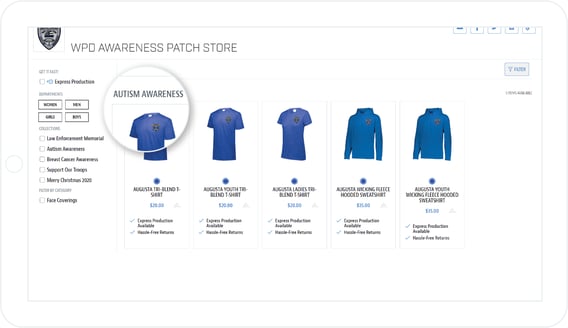 That's how easy it is to create a Black History Month capsule and store.
Decorating your custom apparel capsule?
Decoration makes the statement. It has to be eye-catching, hip and relevant. It has to mean something to the wearer and say something to the viewer. That can be complex, so why not take a page out of Peloton's playbook?
As a famous maker of exercise equipment, Peloton wanted to celebrate Black History Month in a way that would speak directly to their customers. So they teamed up with four professional African American artists to create a series of designs, each with a different story to tell about the Black experience.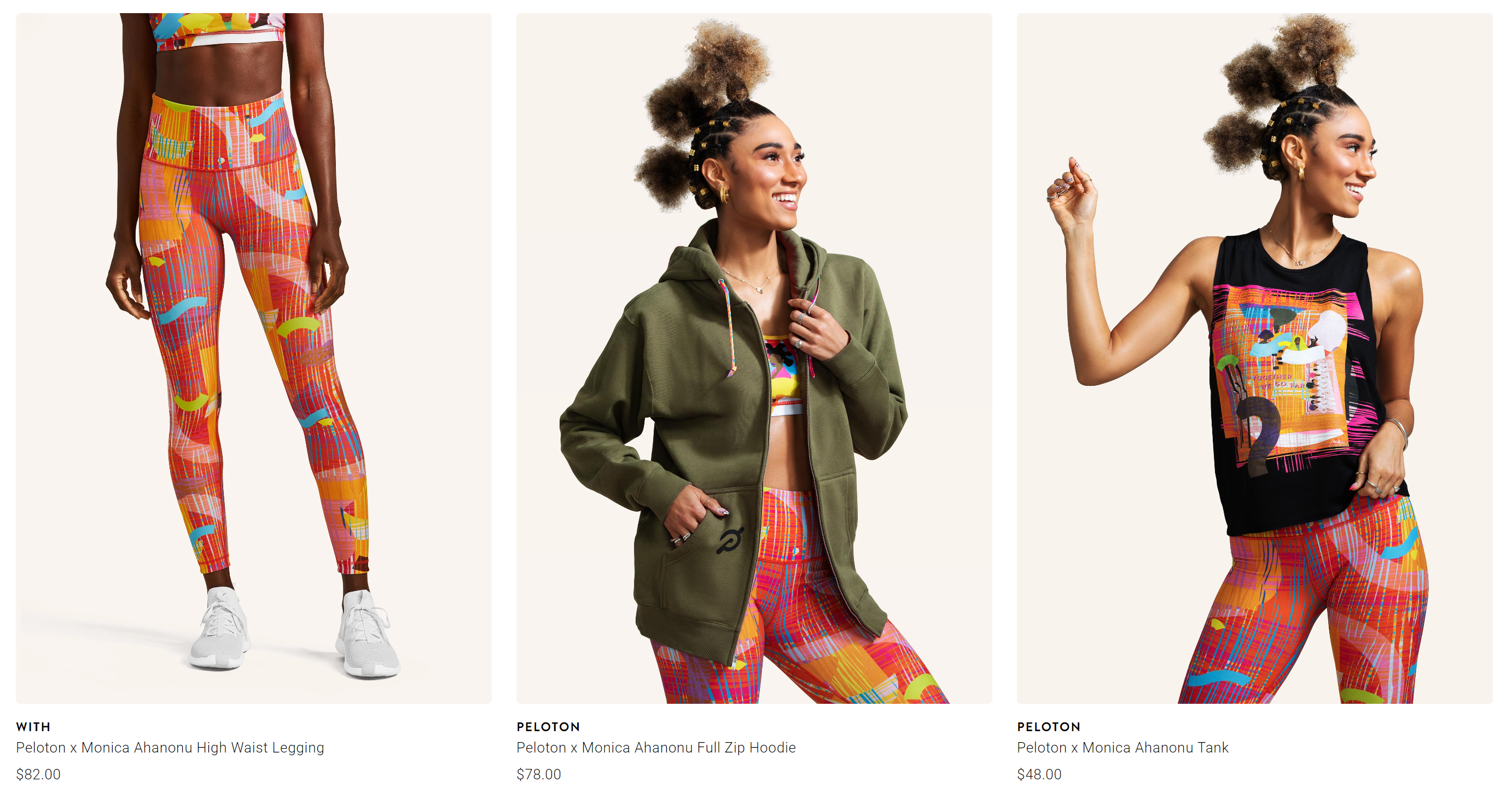 Their decoration themes do just that:
"Light the Way" relates the power of education within the Black community
"Bring Your Whole Self" reflects the stories, words and colors of two Peloton instructors
"United We Move" tells the story of beauty created when individuals from diverse Black cultures move forward as one
"Come into Your Power" features stylistic designs for "gods and goddesses" that reflect the artist's work with Marvel and other comics
Naturally, Peloton is offering these designs on a range of apparel and gear its customers most want such as tees, tanks, sweats, leggings, shorts, hats and water bottles.
Your school or YSO could also team up with artists – local professional or emerging talent – to create Black History Month designs. You might even have such talent within your own family of staff, students, players and parents.
Custom apparel designs that celebrate diversity
The stories that make up Black History are as diverse as the themes Peloton's artists chose, and you can make them even more relevant by bringing them home within your own community. You could:
Celebrate the month as a broad awareness campaign
Create apparel for special occasions such as an event specific to 2021's celebration or a community project your school or team is doing
Honor individuals past and present who've made a difference – or who have a compelling personal story
Incorporate quote from local civil right leaders
Incorporate images of locations or structures that are iconic in local Black history
In the words of Jill Foley, Peloton's vice president of apparel, "We recognize that every single person has a story to tell, and as a platform, we are dedicated to amplifying the diverse and powerful Black voices that make up our global community."
Your community may not be global, but your efforts to celebrate Black History Month (and other meaningful issues) can be equally inspiring. Just like the individuals and events that have come together to define Black history.