A bag is a bag. You can call it a tote or a backpack or duffel or whatever, but it's just a sack to carry around your apparel and gear, right?
So wrong!
If you don't have the right bag, hustling off to practice or the game will be a hassle. Because, with the wrong bag, things don't fit. Or there's not enough room for everything. Or the bag is a pain in the – now, now, don't go there, we were going to say arm or shoulders – to lug from Point A to Point B.
Every sport has its own set of gear, so you need a bag designed for your sport, not some catch-all that fits nothing very well. At SquadLocker, we're always on the hunt for gear that will score with your online store.
So when we had a chance to check out some Under Armour baseball and lacrosse bags, we said, "Bring 'em on!" After all, we all know you can rely on UA for design that works and style that won't quit. So what did we find?
A Home Run and Two Unassisted Goals
A great sports bag has features that are both practical and versatile:
What works for your sport
What works best for your players' personal stuff
What travels comfortably (because, let's face it, once that bag is stuffed with someone's gear, it can get heavy)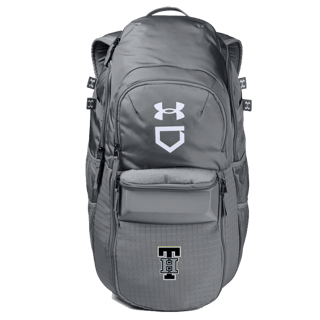 UA Yard Baseball Backpack
What's to love?
This baby holds everything -- 4 bats plus cleats, batting gloves, valuables and a water bottle, with special protective pockets for the small stuff
It's highly water-resistant
It's padded in back for wearable comfort and has an extra strap clip for shoulder carry
It even has a built-in fence hook
Comes in black, steel gray, navy or bright red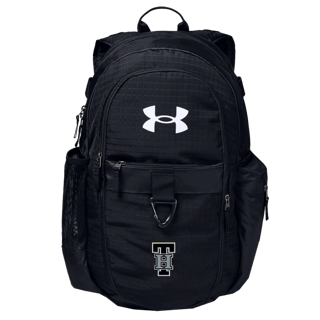 UA Lacrosse Backpack
What's to love?
It's made of the same "storm technology" fabric as the baseball backpack
It has the same padding and second bag strap for carrying options
It has protective pockets for shoes and valuables and a side ball pocket that holds 2 lacrosse balls
There a secure stick holder and a D-ring to attach a helmet
Comes in black or steel gray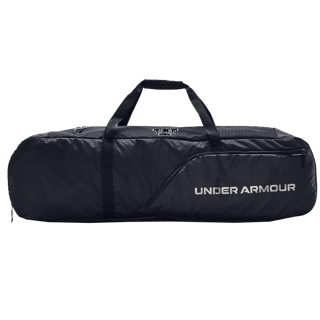 UA Lacrosse Gear Bag
What's to Love?
The main compartment is plenty roomy and ventilated on top
Shoes zip into their own compartment
There's an exterior stick sleeve
You can use the grab handles or padded shoulder strap to carry it
SquadLocker Takes Your Bags from Plain to Pro
Having the right bags in your store's inventory is a must. But who wants some anonymous product that could belong to anybody? You don't see professionals walking around with no-name gear. And your team doesn't have to do that either, because at SquadLocker we're all about custom decoration of all your apparel and accessories, bags included.
Good-looking, versatile bags go from good to great when they tell the world your team is on the move, gear at hand and ready to play.