When you have the right players on your team, you can score big wins. This is a story about one of our great teammates – graphic designer Katie Murray – and how she hit a home run for Orange Blossom Baseball.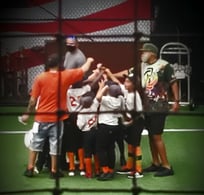 A coach in search of a better way
Jorge Rivera has been coaching boys' baseball for 15 years. A former player himself through high school, he started volunteering as a coach to contribute to his community. He with the support of his wife created The Orange Blossom Baseball Academy that serves young athletes and their families develop an elite experience in self discipline, teamwork and baseball skills. Like so many similar organizations, they are long on dedication but short on resources for buying apparel in bulk, storing and distributing inventory and collecting payments from families, not to mention anything like logo design.
Jorge needed help. SportsEngine introduced him to SquadLocker, and what a difference that made! Working with account exec George Sutherland, Jorge was finally able to create an online store for Orange Blossom Baseball.
Now that he had found the ideal solution to his apparel challenges, Jorge wanted to give the team "an innovative new logo, something that would pop up and stand out anywhere to represent the team and organization." He sat down with a friend and they sketched a design idea, which he then brought to George along with a photo of an old logo to "see what he could do."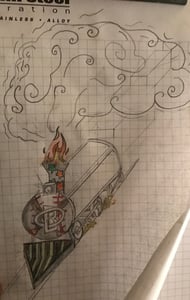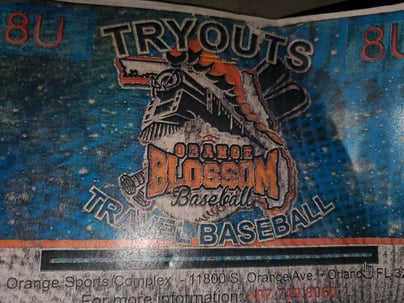 ---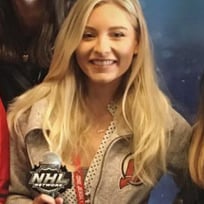 Enter Katie Murray, graphic designer extraordinaire here at SquadLocker
Katie is just one of our many designers who works to ensure our customers have the highest quality, most appealing logo artwork to decorate their team apparel. Katie knows a thing or two about sports marketing as well as design, having worked as part of the creative teams for both the New Jersey Devils and the Providence Bruins. And she loves "the challenge of a crazy request to create a pleasing result."
"The logo that George sent over was as difficult as possible to work with," explaining that what she got was a sketch -- a photo of a photo, low resolution and with an overall "distressed" look that blurred the image. Using industry leading design tools, she re-drew a cleaner version, which altered the original quite a bit.
But Jorge didn't like that result because he didn't want to lose any of the details. Fair enough, thought Katie, "our #1 goal is to make our customers happy." So she switched methods- essentially coloring over the photo, line by line, to match the original artwork and then overlaying new text using the closest-matching font. It was a painstaking process. She then had the image vectorized, which converts the file's pixel-based image into a higher resolution point-based image. This ensures reliably sharp, professional quality logo that is scale-able and able to be used in any application, including printing on custom apparel.
Now, Jorge says, "It's awesome! She developed the logo we've been looking for." When the customer is excited, Katie knows she has scored another win. The new Orange Blossom Baseball design will appear on everything possible, for maximum visibility – jerseys, the side of the uniform pants, spirit wear, and more.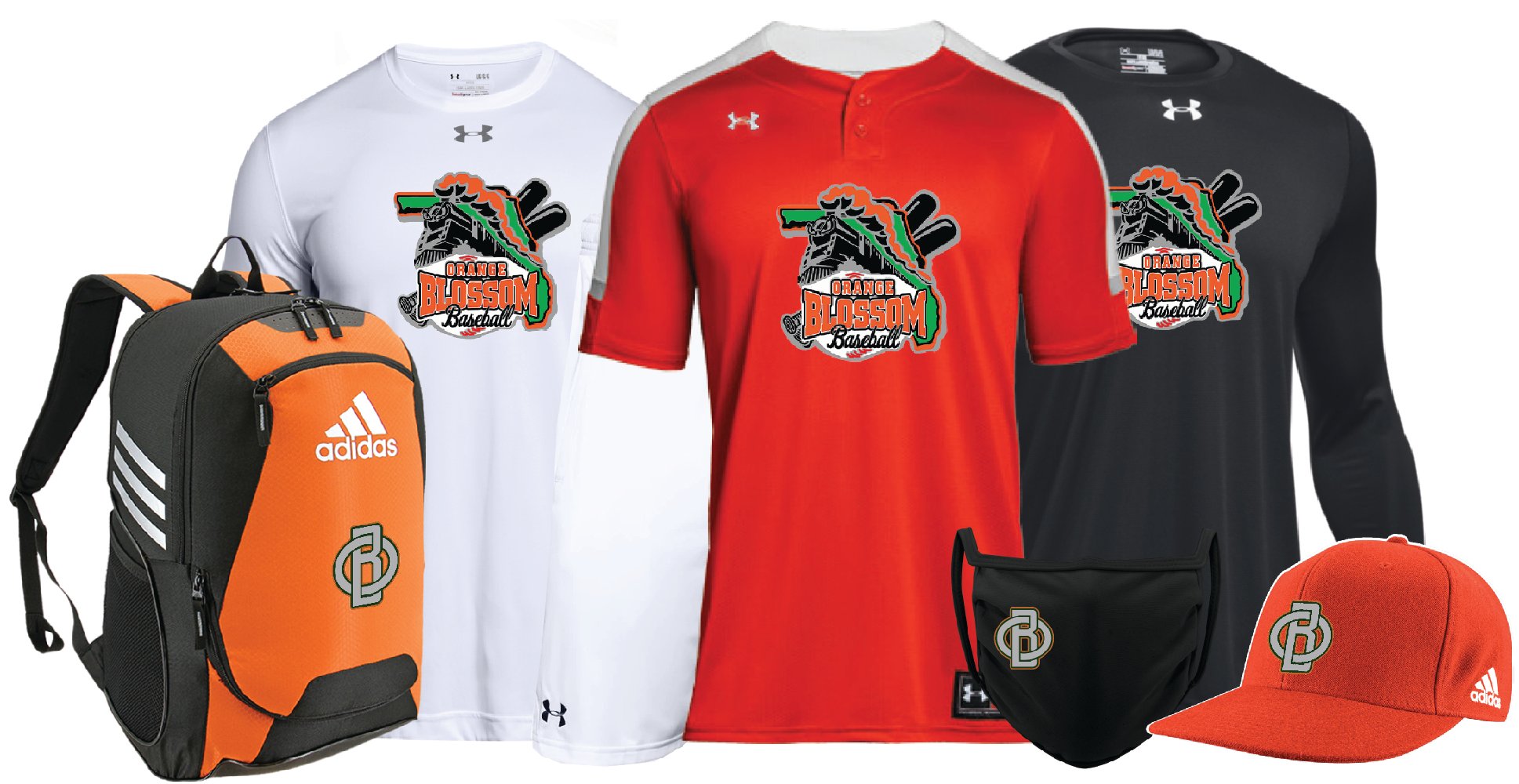 Ready to play, ready to wear
Jorge is anxious to reveal the team's fresh new brand – the stand-out logo and an easy-to-use online store. And the timing is perfect. Player registration has just started for a return to play in December. "No more middleman," says Jorge, and you can hear the smile (and the relief) in his voice. "Parents can access everything they need in one place – the right sizes, whatever items they need, it's all right there."
Orange Blossom Baseball's story could be your story. And who knows? Katie Murray or one of her graphic design teammates could be your next team logo MVP.