SquadLocker selected in Entrepreneurship category for PBN Business Excellence Award
WARWICK, R.I. – Oct. 6, 2020 – SquadLocker, a leading provider of online tools and services for teams and organizations to manage custom apparel and equipment purchasing, has been honored with a 2020 Business Excellence Award from Providence Business News (PBN) in the category of Entrepreneurship. In its 20th year, the PBN Business Excellence Awards honor 15 companies, organizations, and individuals working in the public and private sectors for their excellence in workforce development, social service work, community involvement, and other categories.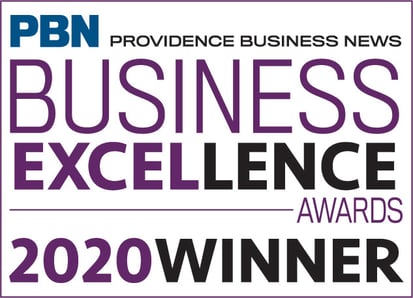 "SquadLocker has grown steadily year over year, expanding our apparel offering and partnering with youth sports organizations and schools to provide everyone in their communities with all custom apparel needs," said Gary Goldberg, CEO at SquadLocker. "We pride ourselves in lessening the burden of those managing the custom apparel process so that our customers can coach more, teach more, and live more. We are excited to be honored with a PBN Business Excellence Award."
SquadLocker is transforming the billion dollar custom apparel market, enabled by world-class technology and a group of professionals who are helping to ease the burden of managing, ordering, and distributing custom apparel. Coaches, league admins, parents, school administrators, and anyone else involved in the previously arduous process easily set up a custom, online SquadLocker store where its community can select and purchase competitively priced custom apparel and have it shipped directly.
During the pandemic, SquadLocker customers have also been increasingly using their online SquadLocker stores to raise much needed funds for their organizations. The company also added fully customizable community masks and face coverings to its line-up of custom apparel and gear.
SquadLocker and the other winners will be honored at the PBN Business Excellence Awards Virtual Ceremony on Wednesday, November 18, 2020. Winners will also be featured in a PBN Special Report inserted into the November 20th issue of PBN.
For the full list of winners, visit:
https://pbn.com/fanale-keck-lead-honorees-in-pbns-2020-business-excellence-awards/
About SquadLocker
SquadLocker uses innovative technologies to reinvent the way sports leagues, teams, and schools design and purchase customized gear, including uniforms, spirit wear, and other apparel. Offering market-leading brands, the company manages the entire process – from instant online store creation to free graphic artwork assistance as well as decoration, production, and fulfilment – from its wholly-owned manufacturing facility. This makes it easier for league organizers and school administrators to manage sports and school programs, while coaches and teachers can spend more time mentoring and inspiring athletes and students. For more information, visit: www.squadlocker.com and connect on LinkedIn, Twitter, and Facebook.
Contact:
Tracy Wemett
BroadPR
+1-617-868-5031
All trademarks recognized.
#