SquadLocker releases case study on Pinewood Prep mastering brand control and collaboration of custom apparel for 35 athletic and 30 academic/special interest teams
WARWICK, R.I. – Feb. 10, 2021 – SquadLocker, a leading provider of online tools and services for teams and organizations to manage custom apparel and equipment purchasing, released the case study, "How Pinewood Prep Mastered Brand Control + Increased Collaboration with SquadLocker." Located in South Carolina, Pinewood Preparatory School serves 700 students in preschool through grade 12, and has one, unified landing page where each player and club member can quickly find and purchase the custom apparel they need – any day or time, all year long. Pinewood has 35 varsity and junior varsity athletic teams and 30 academic and special interest teams supported by 14 online SquadLocker stores.
WHAT: Case Study, "How Pinewood Prep Mastered Brand Control + Increased Collaboration with SquadLocker"
WHERE: https://www.squadlocker.com/herostory/pinewood-preparatory
With a vast array of sports and clubs, consistency and control over Pinewood's brand is essential. SquadLocker's design team helped create 194 Pinewood logos and visual assets used on a wide range of apparel available to the community.
Previously, Pinewood Prep was dealing with various third party vendors to acquire their custom apparels for all sports teams and clubs, and there was a lack of internal collaboration. Having multiple vendors for different items was leading to stressful, unorganized, and late ordering between the teams and club managers. There was also a lack of internal collaboration and consistency between Athletic Director, Andy Morgan, and his coaches.
"A true partnership, we've had great communication with SquadLocker," said Andy Morgan, Athletic Director at Pinewood Prep. "They want our gear to look good and be successful as much as we do. SquadLocker has done everything they said they would for us. They are an absolute breath of fresh air."
Anyone who wants to purchase high-quality apparel with the Pinewood brand can visit the online store any time – no minimum order required and items are shipped directly to individuals.
With the SquadLocker dashboard, Pinewood also now has visibility into what their community is buying for apparel which helps to better serve them, as well as how many fundraising dollars they are earning through SquadLocker.
For the case study, go to: https://www.squadlocker.com/herostory/pinewood-preparatory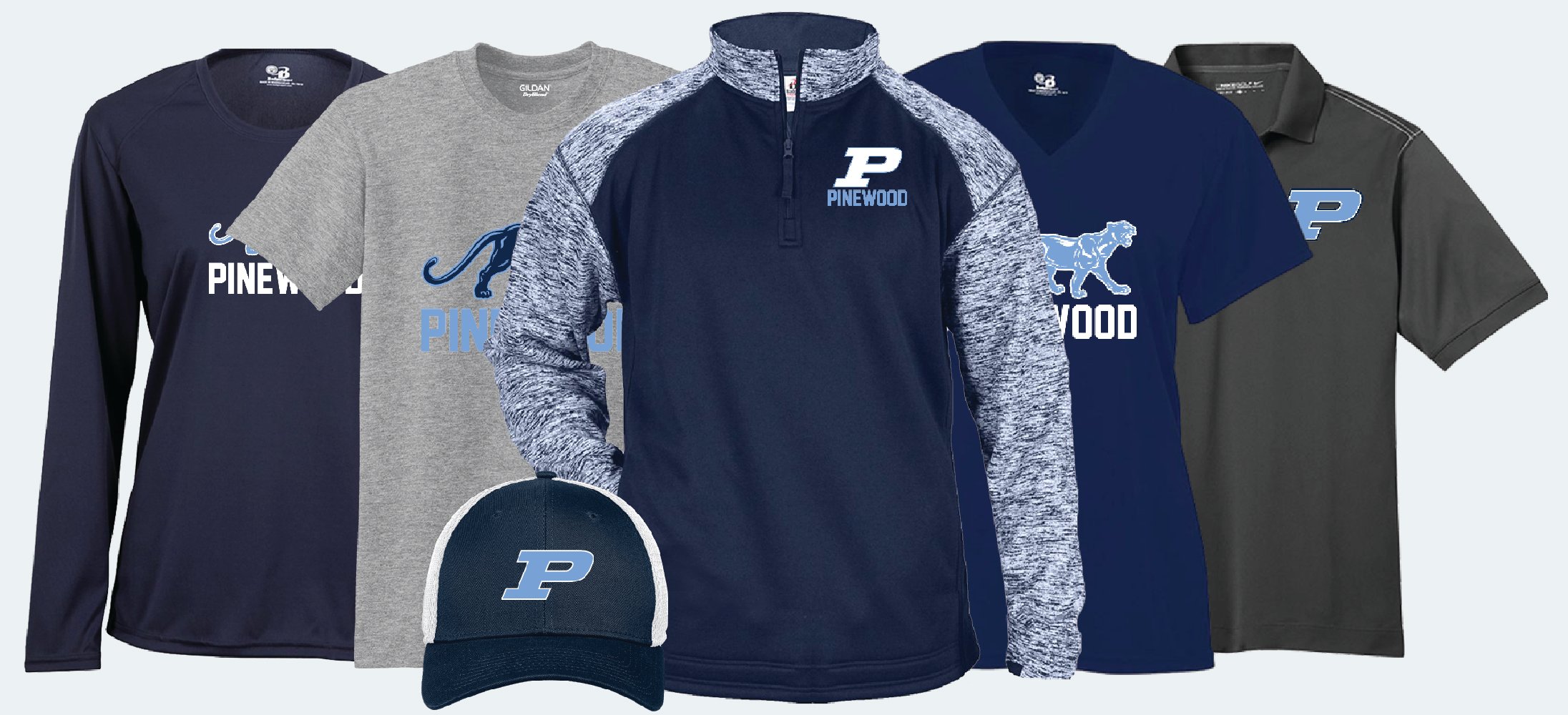 About SquadLocker
SquadLocker uses innovative technologies to reinvent the way sports leagues, teams, and schools design and purchase customized gear, including uniforms, spirit wear, and other apparel. Offering market-leading brands, the company manages the entire process – from instant online store creation to free graphic artwork assistance as well as decoration, production, and fulfilment – from its wholly-owned manufacturing facility. This makes it easier for league organizers and school administrators to manage sports and school programs, while coaches and teachers can spend more time mentoring and inspiring athletes and students. For more information, visit: www.squadlocker.com and connect on LinkedIn, Twitter, and Facebook.
Contact: Tracy Wemett | BroadPR | +1-617-868-5031 | tracy@broadpr.com | All trademarks recognized. | #