This holiday season will break all online buying records, however the pandemic is causing a shift toward earlier shopping. Instead of Cyber Week in November, consumers are expected to shop big during Amazon Prime Day on October 13-14.
Why shop early for the holidays?
Delivery Delays: We have all seen delivery delays throughout the year, and big volume during the holiday season will only extend shipping times.
Product Shortages: The pandemic has created unpredictable scarcity in certain items for retailers and suppliers.
Store Closures: It's tough to predict what store closures are coming next so consumers are planning ahead.
All of this points to early preparation so you are not left without memorable gifts to give!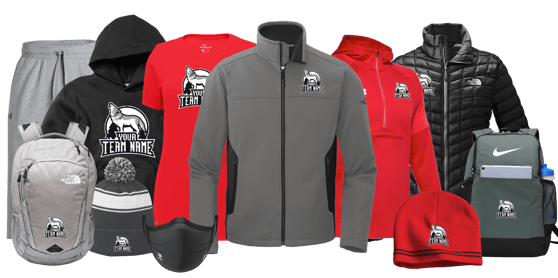 Stock your SquadLocker store
Now is the perfect time to add custom apparel and accessory items to your SquadLocker online store so your community of students, players, parents, and fans can shop in time for the holidays!
Is your store fully stocked with:
Hoodies, hats, and headbands
Pants, polos, and pajamas
Shorts, scarves, shoes, and socks
Bags, belts, and baby gifts
Tops, tees, and toddler gifts
Jackets and jerseys
Blankets, accessories and more!
SquadLocker has a wide variety of top name brands and high-quality apparel and accessories for everyone on your list. Easily add new apparel items to your store(s) and get the word out on social media to your community about all the great custom apparel available for gift giving this holiday season. Wondering what to include? SquadLocker releases a Holiday Gift Guide each year with most love products and new products, all custom decorated!