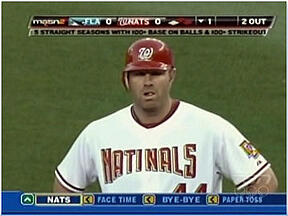 You may not think about it this way, but problems with your team uniform provider can be extremely detrimental to your athletics program. Though some traditionalists believe that players and coaches shouldn't spend any time worrying about their uniforms and should just play, the reality is that the two are intertwined. If your team receives its uniforms late in the preseason or even after the season starts, your players will not be accustomed to them, and their play may suffer. Similarly, if your team dealer sends you two different jerseys with the same number on the back, you may not be able to tell the difference between the two players in practice, and they may be ineligible to simultaneously play on the court or field in games. More importantly, correcting the mistakes made by your team dealer is an unwanted and distracting hassle during the already-hectic run up to your first game of the season.
Team apparel problems don't have to be tolerated by your athletic department. Here are several ways that choosing a high-quality team dealer will immediately improve your school's uniform situation.
1. It will allow you to follow your order every step of the way.
Have you ever felt like your team uniform provider has forgotten about you? Have you ever been frustrated by your inability to talk to someone on the phone about your order? Your team dealer should have a customer service system in place that allows you to check on your order and talk to a number of different departments, including sales, customer service, and production.
2. There won't be any miscommunication on the team dealer's end.
The best team dealers house their entire uniform-building team on one site. If the sales team needs to contact the production department, they can easily do so. What does this mean for you? No more dealing with sales reps who pass the blame on to someone else who is thousands of miles away. In the past, if you received four more large jerseys than you ordered and were short two smalls, the sales or customer service people who you talked to (if you could get a hold of them) might blame the error on production, or vice versa. At any high-quality team dealer, the entire uniform-building team should be held accountable for every aspect of the process.
3. An in-house graphics team will help you look your best.
Good team dealers make sure that your order is right: no more wrong numbers, sizes, or names on your jerseys. However, the best team dealers allow you to team with their in-house graphics team, which leads to your players and coaches looking their best.
To learn more about outfitting your players and coaches in the best gear, read "How to Choose a Team Dealer."