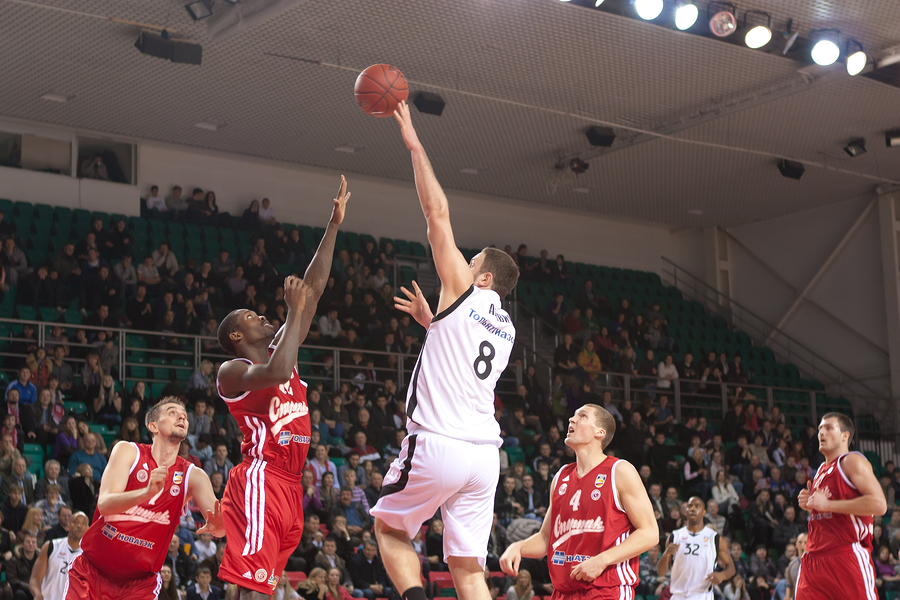 Purchasing team basketball jerseys and shoes can be a challenge for coaches. The sport's biggest stars develop their own shoes and apparel, teaming up with leading brands to sell them at exorbitant prices. Yet, your players probably don't care about the cost of these items; they simply want to look like the stars when they're on the court. So, it is difficult for coaches to manage their players' expectations about the gear that they will be receiving from their school teams. Some coaches can satisfy their players' demands because they have large budgets to work with, but most coaches do not have this luxury. Most coaches need to find affordable jerseys and shoes that satisfy their players and allow them to perform at their best.
Under Armour basketball jerseys and shoes are a terrific option for any school, but particularly for coaches who are trying to balance their budgetary constraints with their players' demands. Under Armour is an emerging brand in the basketball world, inking players like Brandon Jennings to endorsement contracts and outfitting colleges like Temple and Utah. Though the company is making significant gains in the basketball realm, it is also selling much of its basketball gear at lower prices than other leading brands, such as Nike.
Stock Threat Jersey and Short from Under Armour
The Stock Threat Jersey and Short is Under Armour's premiere men's team basketball jersey. The solid color tank body allows your team to sport its colors boldly, and the pin dot mesh back and 3-inch side vents provide ventilation so that your players can stay cooler and feel faster and more agile on the court. The jersey's distinctive style includes contrast 1-inch inserts down both sides of the jersey, stopping at the midpoint of the torso, and a two-color, self-material set-in mitred v-neck with contrast back inserts. Moreover, all of the uniform's seams are reinforced with cover stitch for additional strength and durability.
Similarly, the Stock Next Level Jersey and Short is Under Armour's top women's team basketball jersey, though it has a slightly different design. It has a solid color tank body with a triple-plaited stretch jersey front and raglan shoulder to go along with side inserts and a pin-dot mesh back. Like the Stock Threat Jersey and Short, 3-inch side vents accompany the mesh back to form a lighter, more comfortable uniform. The appearance of the side inserts is perhaps the biggest difference between the Stock Next Level and the Stock Threat. The Stock Next Level has two-color, three-striped, and self-material side inserts, giving the uniform a symmetrical, sleek feel. Like the Stock Threat, all seams are reinforced with cover stitch.
If your budget is tight, you should look at Under Armour's reversible jerseys and shorts, which are offered in both men's and women's styles. These uniforms are extremely affordable but are stylish, some colleges wear them as their primary uniforms. Not only are these jerseys affordably priced, but their reversibility cuts your jersey needs in half. Coaches that need to satisfy their players' desires for stylish gear but need to save money should look no further than Under Armour. Need more guidance? Download the free coach's guide to buying basketball team gear.
Share this Story
#WELOVETEAMS