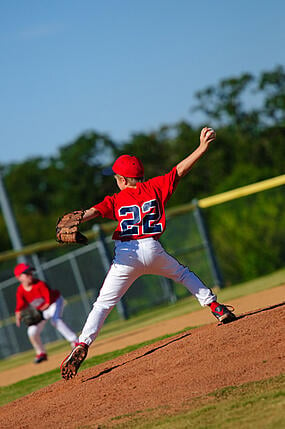 What if I were to tell you that a simple thing like a team organizer form would be the key to your team having an enjoyable and successful experience, trusting you to buy their team uniforms? What if I also told you that the way in which your team dealer packages and organizes your uniform delivery was equally important? The truth is that most of the work you will have to do associated with buying team uniforms, travel suits and other team gear is either dependent on your hard work or the work and effort of your volunteers. Your time is precious and your volunteers' time is a scarce resource that needs to be used wisely.
Team Dealers Can Help You Stay Organized
When deciding on a team dealer for your decorated team uniforms, make sure to find one that can support your need to stay organized and that has a template team organizer form that will help you organize your names, numbers and sizes.
Also, make sure to ask how your new uniforms will be packaged and organized when they are shipped to your final destination? A top notch team dealer will separate all the uniforms or other apparel and gear into groups by size, clearly labeled in a master polybag. This will make it fast and easy to distribute your new team uniforms, saving you time and allowing you to spend time on more pressing issues.
How to Find a Team Dealer
There are a lot of factors to consider when choosing a team dealer for gear, apparel, and uniforms. If you need some assistance making your decision, download our free guide, "How to Choose a Team Dealer" using the link below.