A new volleyball season calls for new uniforms. Uniforms do more than display your team identity, they show team pride and make a statement – you've chosen a winning look because you're here to win.
But what shall that winning look be this year? Trends in 2020 uniforms for other sports, professional as well as amateur, do not point in a single direction. Pro football (both American style and soccer) teams are sticking with core branding, transforming uniforms into eye-watering bold visions, and giving a nod to their past with retro looks. What does that mean for your volleyball team? It's all about you, so show your personality!
It's time to get busy finalizing your 2020 design
In just a few short weeks it will be time for your players to order their uniforms. Whatever you choose, it should celebrate your team brand. Your name, your logo, your mascot and spirit slogan are yours alone. How you use them to decorate your uniforms sets you apart from all the other teams. So pick a look that instantly tells everyone you're the team to beat – a powerhouse on and off the court.
Of course, volleyball uniform can be pricey, and your school or organization probably doesn't have a pro-size budget. So where can you get great-looking outfits that score big in looks, comfort and practicality without sacrificing affordability?
See what we've got . . .
At SquadLocker you'll find uniforms from the best names, styled to fit your budget and ready to serve up your team's unique decoration with a winning look. We've made it simple to outfit your team at the level that suits you most comfortably: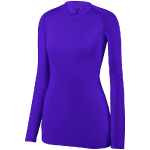 1. MVP – good quality jerseys and shorts from Augusta that are always in stock in all sizes and colors. MVP uniforms come with standard decoration, ship in as fast as 3 days, and are generally less expensive than our other options. Plus, they come with hassle-free returns ! Choose either the cap sleeve Blash jersey (in 11 colors) or the longsleeve Maven jersey (in 10 colors), to pair with Dare shorts in 7 colors.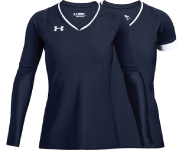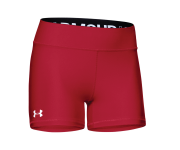 2. Stock – better quality everyday uniforms that include standard decoration and ship in 5-7 days. We offer four options here:
UA VB Powerhouse jersey with short or long sleeves, in a dozen different colors (this base uniform meets NFHS requirements)
UA Team shorty with 4" inseam for youth
Adidas Hi-Lo cap sleeve jersey (in 6 colors) or longsleeve (in 7 colors), paired with Alphaskin short tight in 10 colors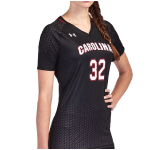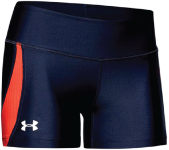 3. Sublimated – our best quality uniforms that are fully customizable. You can go all out with decoration, but fully customized design does require a bit longer lead time. We offer two series of Under Armour sublimated uniforms:
Showtime shortsleeve or longsleeve jersey, paired with AF Line Shot short 2.0
High Five Freestyle cap sleeve, short sleeve or longsleeve jersey, paired with Truhit shorts
What else is hot for 2020?
Scoring your team's uniforms in just 4 plays:
Choose the kit category that fits your needs (MVP, Stock, or Sublimated)
Choose the jerseys and shorts your team will love
Choose the design that sets you apart
Review and order with a SquadLocker Uniform Expert
Fast and convenient for admins, just as fast and convenient for players or parents:
Go online to the team store
Choose the right size uniform components
Add your name and number
Submit payment
Receive your uniform delivered right into your arms (well, to your front door)
No fuss. No contact. Uniforms that say "this is our year" boost camaraderie and excitement as well as pride among players, coaches, families and fans. Let the season begin!