Swift skating, precise puck control, split-second timing and goal-defying defense. It takes determination and many hours of rink time to become a skilled hockey player. But when teams hit the ice, they need uniforms, too. Uniforms make a statement about your team. But which hockey uniforms should you pick?
Reliable quality and performance are critical in a rough-and-tumble sport like hockey. But we know every team has a budget. You can count on all the uniform options in our SquadLocker catalog because they come from your favorite top-name brands. We love these brands as much as you do, for their fit, features and attention to detail that let athletes play long and hard, unrestricted.
Style matters, too, because the right uniforms boost confidence and team spirit. From little boys to college athletes, every player knows that when you look like a pro (or your big brother) you feel like a pro.
Here are our top picks for hockey -- all from famous maker Champro and all available in men's and youth sizes. Just wait till you see how hot they look custom decorated for your team!
Stock Uniform Kit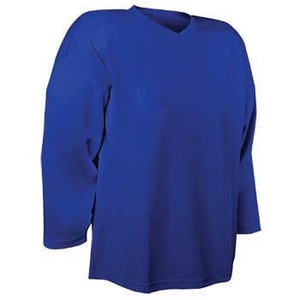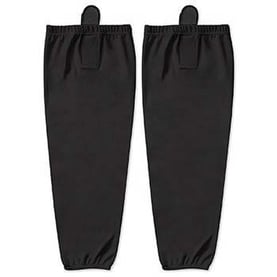 The Faceoff Kit - From $29.95
Faceoff hockey jersey, featuring polyester birds eye mesh, V-neck and generous cut in 11 colors
Shift hockey socks, with top and bottom elastic and rounded loop tape front and back in 11 colors
Sublimated No-Limits Kits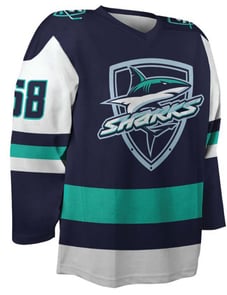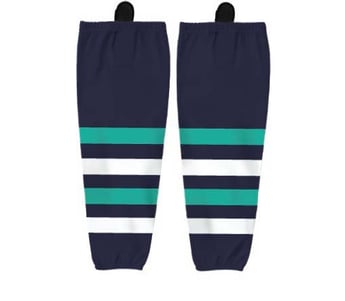 The Juice Kits - From $76.95
Juice V-neck jersey
Juice lace collar jersey
Juice Reversible jersey
Juice keyhole collar jersey
All jerseys feature traditional fit, round yoke and shirt-tail hem in back
Juice hockey socks, with top and bottom elastic and rounded loop tape in front and back
It's so easy to suit up with SquadLocker
The game is always a challenge. Outfitting your team? Always simple, thanks to your online SquadLocker store. Individuals place their own orders and receive their decorated gear in just a few days. Rink-ready. No minimums, no hassle, no contact. What a score!