Yikes! In case you haven't noticed, the holidays are right around the corner! Is your SquadLocker store all decked out and ready to sell the hottest gifts? Everyone wants to shop your store, because it's so darned easy, so be sure you're giving them all the most tempting inventory.
Once the word gets out, your digital door will welcome crowds of families, fans, friends, and staff all looking for one-stop holiday shopping convenience and custom-decorated apparel and accessories for everyone on their list.
We've already done the leg work for you, assembling a Holiday Gift Guide filled with proven winners -- top quality wearables from favorite brands. Gift ideas that will help your shoppers choose thoughtful, personalized gifts. Even for that guy who is always tough to shop for.
Guys Want Gifts that Matter
Forget the ties (never a great idea, now way off the mark since so many people are still working from home). Forget the "stocking stuffers" that used to cram store aisles – stuff that might have fit into a stocking but had absolutely no real use.
We asked around before we created our Gift Guide, and collected the most-wanted holiday gifts for him.
Top Picks for Him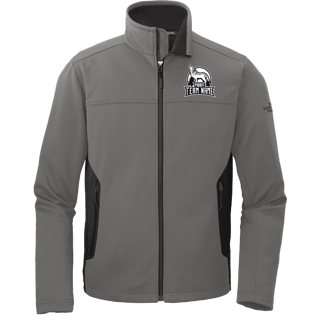 1. The North Face® Ridgewall Soft Shell Jacket
This is the mid-weight jacket that laughs off the weather. Wind- and abrasion-resident and water-repellent, so it's always ready for outdoor action.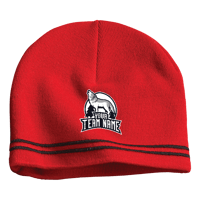 2. Sport-Tek® Spectator Beanie
So simple, yet so essential! Tons of stylin' colors with contrast trim.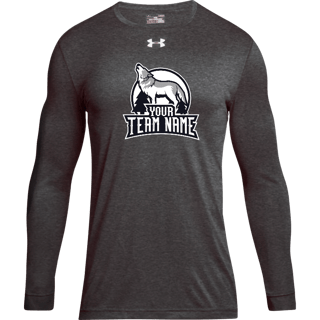 3. UA Long Sleeve Locker T 2.0
Guys know all about UA's Tech training gear -- feels soft, stays dry, doesn't retain odors and comes in lots of colors.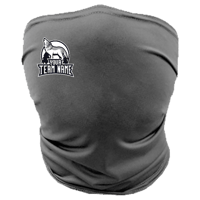 4. Badger Performance Activity Mask
Soft, comfortable pull-up style without annoying ear loops, just the thing for breathable protection during outdoor activities.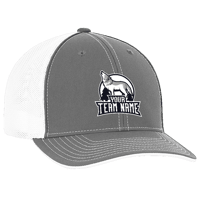 5. Pacific Headwear Trucker Flexfit
Your shoppers will want to snag one of these snazzy hats for every guy on their list. Pro-style mid-profile, curved visor and performance fabric that's breathable and moisture-wicking.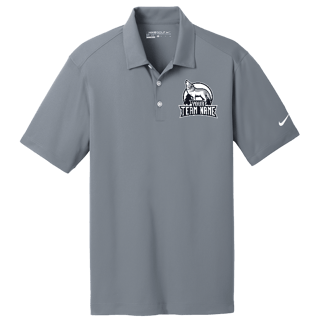 6. Nike Golf Dri-FIT Vertical Mesh Polo
Sized for every guy who needs a gift, from S-4XL, in modern-yet-manly colors. Performance fabric that assures ease and comfort on the course, trim fit to look smart around town.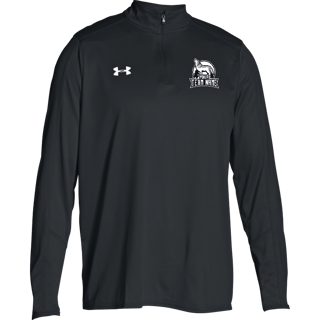 7. UA Locker 1/4 Zip
Another essential, in trendy and basic colors, with snappy styling front and back. Comfy fit, no sweat, no lingering smell.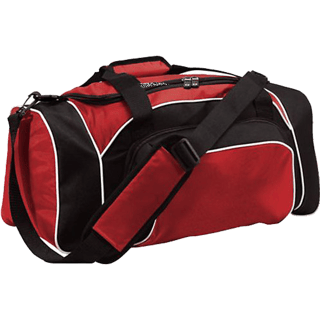 8. Holloway League Duffel Bag
Tough and handsome just like everyone's favorite guy, this eminently practical duffel has it all. No need for wrapping paper and ribbon, this gift also makes the perfect gift box.
Family Spirit Matching?
From dads and uncles to teenage sons and cousins, guys this year can show their solidarity with matching decorated apparel for Thanksgiving as well as later holidays. That way, even if families aren't all gathered around the same table, they will still enjoy a full helping of family spirit. Flag football, anyone?
Start Spreading the News
As soon as you've decked out your store, don't wait another minute. Start promoting it in every way, so everyone knows you've got the goods. The best goods. The only goods they'll need for gifts.
And, thanks to your online store, scoring all these goodies is embarrassingly easy. They can don their slippers, pour themselves a glass of wine or hot cider and begin to browse. What holiday stress?
Even if they dither around, all will still be well because these sugar plums can be ordered, decorated and delivered right to their door (or the neighbor's, so their guy won't catch on) faster than Rudolph can blink his nose.