Who isn't more than ready for the holidays?! This has been the year from – well, you know – and we all need a big dose of good cheer. A really big dose. And what scores better than anything else when it comes to lifting our spirits?
Team swag!
Everyone on your team, from coaches, admins and athletes to parents, grandparents and fans around town is ready for some new custom decorated apparel and accessories. They want it for themselves, and they want to stuff it in a stocking, wrap it up with a bow, or simply hand it out to everyone they know (properly distanced, of course).
It's time to play Santa by loading up your sleigh (oops, we mean your online store), with team swag must haves.
Our SquadLocker Holiday Gift Guide is loaded with goodies for him, for her, for the kids. You'll want to check out every page, because when we say there's something there for everyone on your holiday list, we speak the truth. The only hard part will be deciding which items to choose.
But we say Bah, humbug to anything that's difficult this time of year, especially for our favorite people, team store managers. So we've made a list (and checked it twice) of our own top 5 picks for team swag. Some of them may even be on sale right now, even more reason to score them for your store.
1. PERFORMANCE & CASUAL TEES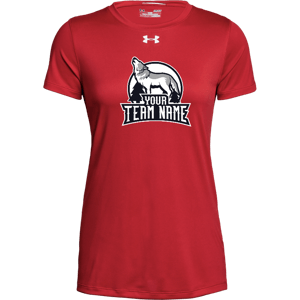 UA Women's Locker 2.0 T
WHY WE LOVE IT:
Ladies' styling has trimmer, shorter sleeves and longer, fitted shaping for a smooth look whether tucked or over jeans or yoga pants
17 colors
Express Production Available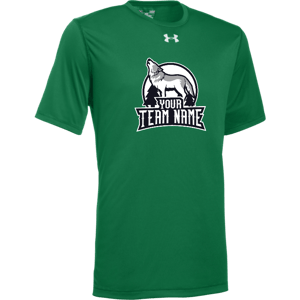 UA Men's Locker 2.0 T
WHY WE LOVE IT:
Traditional fit – loose enough to be plenty comfortable without added bulk – in longer length for tucked or untucked wear
21 colors
Express Production Available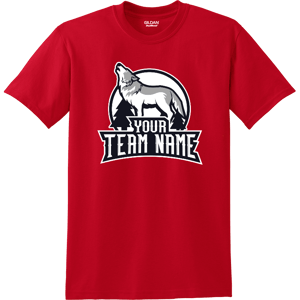 Gildan® - DryBlend® 50 Cotton/50 Poly T-Shirt
WHY WE LOVE IT:
What's not to love? Solid style, comfortable fabric, your team will want one in every color
17 colors
Express Production Available
2. HOODIES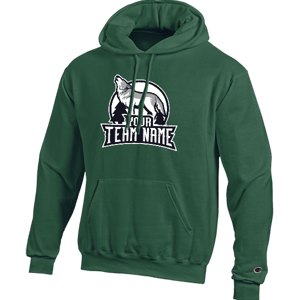 Champion Double Dry Eco Fleece Hood
WHY WE LOVE IT:
This hoodie has all the best features to keep anyone toasty in style – rib-knit hem and cuffs, cozy hood with drawcord, nice and warm, no sweat
11 colors
Express Production Available
3. HEADWEAR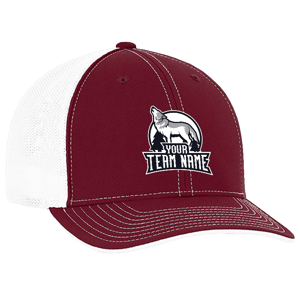 Pacific Headwear Trucker Flexfit
WHY WE LOVE IT:
Popular trucker-style with adjustable fit
Contrasting color front panels and visor add class and show off your decoration better
16 colors
Express Production Available
Hassle-Free Returns
4. ACCESSORIES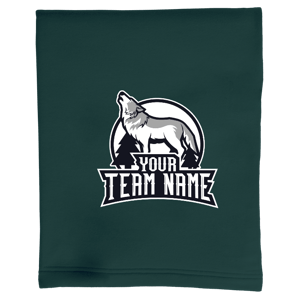 Port & Company Core Fleece Sweatshirt Blanket
WHY WE LOVE IT:
It's the perfect oversize shawl for working in the home office and the perfect snuggle blanket for Netflix binging
12 colors
Express Production Available
Hassle-Free Returns
5. FACE COVERINGS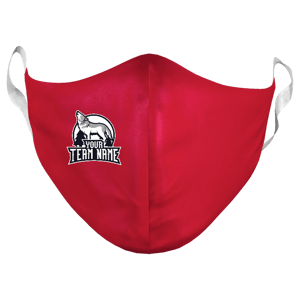 Admiral Stretch Ear Loop Mask
WHY WE LOVE IT:
Who would have thought last year that you'd be stocking your store with face masks? But you are, and this one hits the mark for safety and comfort as well as style
5 colors
Express Production Available
It's not team swag until it's decorated
We can decorate these items with your usual logo artwork, or create a just-for-the-holidays design that adds an extra helping of Ho Ho Ho to your selections. But get busy, now, because fingers are itching to click to your store and start buying that new team swag.
Store managers make such great Santas, probably because you stock your store with gifts as well as necessities all year round. We hope someone puts out yummy cookies and an appropriate beverage for you this year!