As the nation's leading developer of innovative technology and best-in-class apparel decorating solutions, we are excited to announce the promotion of Alexandra Garbatini to a newly-created position, Director of Builder Engagement, and the addition of 50 employees in the last six months. The expansion is due to the continued fast growth of our consumer base of coaches, league administrators, and parent volunteers who have used the easy-to-use Store Builder team platform.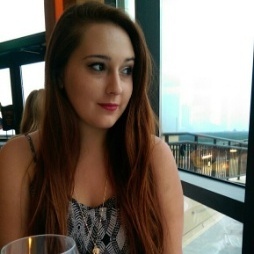 Garbatini's promotion, which has opened two positions, Digital Marketing Coordinator, and Partnership Integration Manager, is the latest milestone in our record sales growth from new and existing team managers, players, and parents. We expect to continue this surge, which started in 2016 and continues in 2017 with the addition of 50 new employees. Among the new appointments, additional management team leadership, including VP Manufacturing, HR Director, and Merchandise Manager roles.
"Our transformative business model that necessitated the naming of Alex and 50 new employees in six months are indicative of the market's accelerated interest in our easy-to-use Store Builder software platform that instantly builds team micro-sites, offering of superior performance gear, and unparalleled commitment to customer service," said Todd Grant, President of SquadLocker. "Congratulations to Alexandra and our All-Star team made up of the best employees in Rhode Island and our magnificent squad of coaches, league organizers, and parent volunteers who demand the easiest way to buy decorated team apparel."
With Garbatini at the helm of builder engagement, we will now have an opportunity to focus on builder behavior, which will enhance their experience moving forward.