As the nation's leading developer of innovative technology and best-in-class apparel decorating solutions, we are excited to announce that computer integrated manufacturing veteran Jonathan Styles has been named to the newly-created position of VP, Manufacturing at SquadLocker.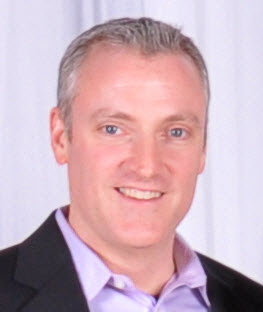 Styles brings considerable experience to the company from years at Amazon and Vistaprint, a company, guided by George Overholser, an early investor and board member for both VistaPrint and SquadLocker. Styles joins SquadLocker after gaining more than a decade of experience in industrial engineering at Amazon, where he was manager of Process and Industrial Engineering in 2004. At Amazon, Styles deployed industrial engineering concepts in e-commerce, a new concept at the time, that included developing labor standards and productivity tracking, value stream mapping and optimization, and the use of simulation and lean principles in fulfillment center design.
In 2006, Jon took the experience gained from Amazon to Vistaprint (now called Cimpress) in Massachusetts to become instrumental in the building of a central engineering team tasked with designing new fulfillment processes and supporting the launch of products across the global network. Seeing SquadLocker as ripe for the same technology-driven disruption that he witnessed in retail with Amazon and printing at Cimpress. He joins a team of industry and technology veterans, a rarity among start-ups. The blend of experience and recent hires across the organization position the company to handle the rapid growth that it is currently experiencing.
"We are very excited to have Jon join our talented team of engineers who have brought world class knowledge and best in class practices to maximize efficiency, through-put, quality control, etc., all of which enhance and drive customer satisfaction," said Todd Grant, President of Squadlocker. "I am so proud of Jon, and the All-Star team that is developing the best possible processes that ensure the efficient processing and quality of each and every item leaving our manufacturing facility everyday."