Whether you are coaching a youth baseball team or a high school basketball team, the question of team gear is sure to rear its head every season. For teams that don't have the budget of a Division I football program, it can be tempting to skip team apparel and practice gear altogether. By doing this, however, you can impact team performance and team dynamics.
Read on to learn why team gear such as custom pinnies are invaluable and essential for your team.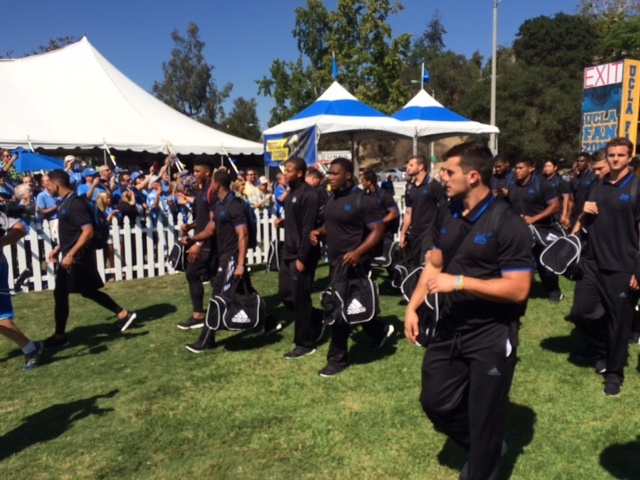 1. Encourages Pride and Team Spirit
Team spirit and pride in oneself as an athlete and in one's team is incredibly valuable. It's what makes being part of a team worth it, even during bad games and rough practices.
The day new custom team gear arrives can be likened to Christmas for athletes. From the moment they receive their uniform and logo-emblazoned gear, they will proudly rep the team and encourage friends and family to as well. You might even find that team spirit spreads beyond your team and to the rest of the community as well.
Apparel and matching gear will ignite pride and team spirit in your players.
2.
Puts Everyone on an Even Playing Field
Imagine you have one athlete who shows up to cross country practice in a cotton T-shirt, basketball shorts, and worn sneakers. Another teammate is wearing a Nike singlet, Garmin GPS watch, and the newest Asics trainers. Who do you think is going to have (or at least make everyone feel like they have) the advantage?
Your players who cannot afford or who do not already own nice gear may feel less confident and even self-conscious, which can negatively affect their performance on the field and how they interact with teammates.
This is one of the biggest arguments in favor of practice jerseys, such as custom pinnies for a soccer team.
Team gear and training apparel can level the playing field so that no one has to feel inferior.
3. Creates a Sense of Belonging
Whether it's youth football or college club sports, a large percentage of players play on a sports team for the social benefit of being part of a team.
Ordering team apparel and gear helps inspire that sense of belonging within your athletes, and makes the team experience enjoyable and memorable for all involved.
4. Makes the Experience More Enjoyable for Parents
Parents absolutely love bragging about their kids - especially when it comes to sports.
By giving parents the opportunity to purchase team gear for themselves and other family members, you are including them as part of the team.
While this may seem like a small benefit to having team apparel for players and their families as well, parents play a huge role on your team. Many players are motivated by their family members, and it's important to keep parents involved and give them a fun way to show their support both on and off the field.
Between driving their children to every practice and game, hosting team dinners, and bringing healthy snacks to halftime for players, parents are sure to get just as excited as your athletes about team gear.
5. Easier for Players to Communicate
Every coach knows that for any team to be successful, they need to communicate.
This can be difficult when your team does not have quality apparel with their numbers and last names. Even in sports where players are not wearing helmets, during an intense play in a game or at practice, it is hard to tell who is who. This can make it hard to call out a teammate's name for the pass, or cheer on individuals from the bench.
Custom pinnies or practice uniforms can help your team work on communication to improve game day performance.
6. It is Cost-effective
Parents and coaches alike often cringe at the thought of ordering sports gear and apparel. The truth is, however, that it doesn't have to be expensive.
Many coaches buy team gear such as backpacks and custom pinnies once. They then reuse the gear by lending it out to players who return it at the end of the season. This makes it affordable for all athletes and their families.
Also, there is a wide variety of brands and custom team gear packages that can fit any budget range.
If you are not supported financially by a school or other program, you can encourage your players to brainstorm team fundraising ideas. Team fundraising can help bring your athletes together and encourage the local community to get involved with its sports teams.
7. Makes a Statement
New apparel and gear that is customized to your team's style is sure to make a statement. The design and feel of what your team wears at practice and on the go says something about where your team is from and what you represent.
The best part about new gear is that it is sure to get everyone talking about your team. Design new gear with your town or school's classic colors, or get creative and switch up the color scheme.
Now that you've read the complete list of why team gear is essential for any team, what are you waiting for? Go order what you need to ensure your team's successful season!