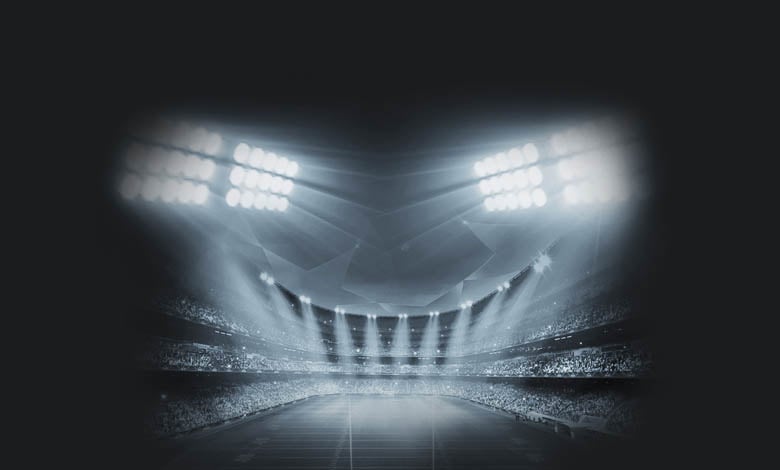 Click-clack. The deafening sound shatters through the silence of the night. Through the darkness, just beyond the haloed reach of the metal-halide lamps the incessant beat of 10,000 soldiers marching into battle cuts through the crisp air. No other noise; just the ominous sound of the impending havoc about to take place. The oily streaks of eye black messily scrubbed across players' soon-to-be-dirty faces. Helmets pulled down; ready for war. The sound grows louder and louder until, out of the darkness, a massive silhouette comes into shape. Eyes squint, hearts pound; the stadium rises to its feet. The click-clack gets faster, louder; intensifying until the roars of the fans dotting the aluminum bleachers echo throughout the stadium. Sprinting off the concrete, legs driving up and down like pistons, cleats hammer into the turf kicking up mud and grass. The metallic sound of the decades old PA system crackles to life. The game's about to begin…Are you in?
Football season. It seems ages away; but really, in a few short weeks it'll be time to report to the gym for team lifting sessions and not long after that, the two-a-day practices begin. Each year do you seem so stressed out because you are stuck with last year's torn up, numbers falling off, smells-like-Johnny-never-washed-it uniforms? Don't be that guy. Don't be that coach. And don't be that team.
Right now through end of day February 13th, Under Armour is passing on MASSIVE SAVINGS through their pre-booking program. Save time AND money. Place your order by 2/13/15 and Under Armour will pass along a huge discount and your uniforms are guaranteed to ship by 5/1 or the order is FREE! Talk about one less thing to worry about. And trust us; we know there's plenty to worry about.
"I go through a local guy who gets me some good deals on value brands." That's just baloney! Under Armour has 3 price tiers of uniforms to style every budget; each with its own significant amount of savings. From Custom, to Stock, to sublimated Gameday Select, if you place your order before Valentine's Day you're just going to love the value!
Sick of those old loose jerseys? Gain a competitive edge! Under Armour offers over 25 fitted uniform styles. With less fabric to grab at, it'll be harder for your players to be held, running backs and receivers will be more difficult to bring down, and best-in-class, double ply fabric means you don't have to worry about jerseys tearing. The UA Grippy, non-slip interior elastic waistband in the pants allows for a tighter grip on the jersey so it won't come untucked.
GameDay Select
Program Details
Select custom UA uniforms
Set jersey and pant pricing- All decorations included
New stretch-knit uniform fabrication
Numbers
8" Front, 10" Back, optional 3" TV numbers on Shoulders
Sublimated stretch Tackle Twill (1 or 2 color)
Team Name
1" Embroidered Team name - Center Chest
Sublimated stretch Tackle Twill (1 or 2 color)
Traditional Custom
Program Details
Made to order, build specifically for YOUR team
19 color choices including customized fits and options
Endless opportunity to design the best uniform for your team
Numbers
Made to order
Team Name
Made to order
STOCK
Program Details
Unique, UA designs and advanced technology in stock
Pre-set designs, ready to ship ASAP.
Best-in-class stock fabrications for all levels of play
Jersey
Full length double ply cowl and set in sleeves
Vented seams for better fit and comfort
All seams reinforced with cover stitching for durability
Pants
4-way stretch knit
Interior waistband with elasticized UA Grippy to hold jersey in place
All seams reinforced with cover stitching for durability
Whatever the day, whatever the weather, whoever the opponent; Under Armour uniforms have stood the test (and passed with flying colors). With 3 amazing price tiers to choose from, the value and advantage that Under Armour uniforms offer is priceless. With this pre-booking sale, the advantage is immeasurable. Place your order before Valentine's Day and fall in love not only with your new Under Armour uniforms but the money and time saved, as well!