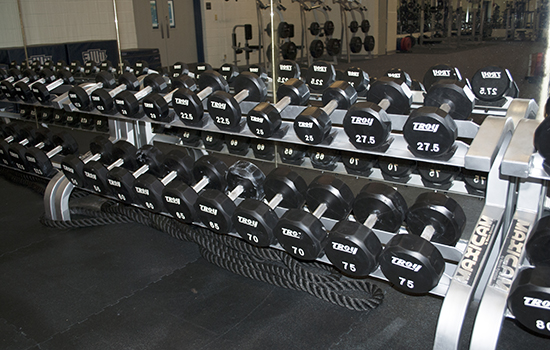 Over the last few months our focus has been connecting coaches to content closer to an athlete's life.
We thought - how do we provide this content and what does it look like? We found a solution, and it came from a SquadLocker customer named Get Large Garage. Get Large Garage is an personal training facility with a focus of developing high school student athletes into competitive NCAA talent. I spent some time with the student athletes of "The Garage" and we spoke about personal training and how it improves their lives. The discussion was amazing. They touched on the rewards of hard work paying off, success on the field, increased confidence and life lessons. The personal training process gave them goals and hope for the future. Most importantly the new found confidence helped improve school work, and built a foundation of resiliency to life's many unique challenges. And that's important to us.
It's the lessons of teamwork, camaraderie, respect for opponents that we learn in youth sports which help define who we are 20 years later. You'll remember the day your team beat the first seed in a game you should lose. If your like me, that memory could push you through a large work related project seemingly larger than you can handle.
All of us at SquadLocker share those moments and memories. And we all agree that our experiences on the field, ice or hardwood play a large part in our personal development.
With that said, we have exciting news to share. SquadLocker will work with Get Large Garage and other athletic training facilities to develop a Training Guide of the Month. The Training Guides are a byproduct of expert advice from the physical trainers of "The Garage" and other similar experts.
The first guide will focus on Football. Then in a matter of a few short weeks the guides will cover sports for both genders.
Cheers to the amazing world of team sports!
#weloveteams