No matter the size of your team, team sports fundraising has become a crucial component to many teams' yearly budgets. While bake sales and raffles may build camaraderie, teams cannot rely on the amount of money generated through this type of fundraising for new uniforms or team gear. Technology is replacing these traditional methods in the form of online fan shops, which can generate significant income for a team or organization looking for ways to offset decreasing budgets. Are you looking for a new way to raise money for your school sports program? Let's look at the 4 major benefits of fundraising through an online fan shop.
1. They're easy to set up.
When leagues and schools decide to host fundraising events, they spend a considerable amount of time planning and coordinating details. In contrast, online fan shops that are set up by a team dealer require very little time and effort from an organization. Your partner dealer will handle everything from start to finish, including: web hosting, credit card processing, store merchandising, inventory management, custom decorating, delivery and customer service. Team dealers also offer a wide variety of choices for team gear, including brands like Under Armour, Adidas, and Champion in various sizes and styles on your team site.
2. You don't need to recruit volunteers.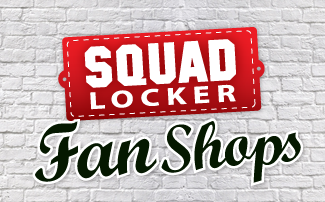 A major pitfall of any standard fundraising effort is the amount of time required by volunteers to run them. Parents and coaches have to juggle personal responsibilities on top of managing their kids and athletes, and student athletes may be too busy with homework or extracurricular activities to provide a solid volunteer base for fundraising events. While coaches can make team involvement mandatory, finding adults to volunteer and supervise can be time-consuming and fruitless. Online fan shops eliminate these problems by using technology to run a fundraising campaign for your organization. Coupled with a team dealer's resources, your online fan shop will be a one stop site for fans to support your team or league with spirit wear and cash flow.
3. They're on-going year round.
Traditional team fundraising is limited to a few weeks either before or during the school year. With all the time spent trying to raise money or recruit volunteers, the amount of funds raised by way of traditional methods may not always be worth the effort. By utilizing an online fan shop, schools or organizations can give themselves the opportunity to fundraise throughout the entire calendar year. For example, if a hockey player's parents want to buy a team warm-up jacket in July, he or she can do so at the click of a computer mouse or tablet keyboard. Therefore, by expanding the accessibility and timeline of your fundraising window, you can increase your potential for profit year round.
4. They make you money in your sleep.
When you expand your fundraising potential to 365 days a year, you increase the amount of potential opportunities that can generate revenue for your team. A good team dealer should provide you with a minimum 5 percent rebate based on online fan shop sales, which is significant when thinking about the amount of apparel that teams purchase every year. Additionally, you'll no longer have to invest in inventory that you won't sell or don't need. Your team dealer will house all of the inventory for your online storefront, and produce the items needed as orders come in through the web. It's that simple.
Online fan shops are a great way to raise money for school sports teams without the headaches of having to organize fundraising events. If you're looking for more ways to help your athletic department or organization manage their budget, then invest five minutes into reading the benefits that come along with opening a SquadLocker online fan shop. Whether you're a coach, equipment manager, parent or biggest fan, learning about the benefits of online team fundraising will undoubtedly hit a home run with your favorite team.