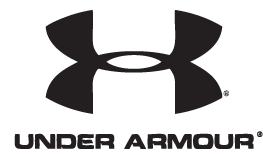 Under Armour's newest line of moisture and heat management gear is coming soon. After patenting a new form of "ArmourVent" mesh fabric in May, they have secured a supplier and are ready to ramp up production for Spring 2014. Both short sleeve shirts and jerseys with ArmourVent technology will be added to their existing HeatGear® line. Under Armour's HeatGear® is designed to wick away sweat to keep athletes cool, dry and performing their best even on the hottest days (optimal performance for 75° F - 100° F weather).
In their promotional material, Under Armour has been describing ArmourVent as being able to give you the "boost" you need to keep working hard:
Under Armour "Armour Vent Sales Video" from rhysrhys on Vimeo.
What's the big deal?
Unlike traditional mesh jerseys that use layers of fabric punched with uniform-sized holes throughout to provide ventilation, ArmourVent punches a pattern of variable-sized holes into a single-ply sheet of polyester. What does this mean? Traditionally, mesh jerseys rely on using multiple layers of fabric to wick moisture away from the body. Because they use uniformly sized/spaced holes for ventilation, they are limited in the sense that the holes need to be relatively small. No one would want to buy a jersey that's disproportionately more holes than material, that's bordering on fishnet territory.
ArmourVent, on the other hand, can vary the size of the holes in their fabric, allowing them to incorporate larger-sized holes into their designs (which disperse more heat) that traditional mesh uniforms could never get away with. ArmourVent also uses only a single layer of fabric, making it much lighter and trap less heat than the traditional layered version. Like most Under Armour gear, the bulk-free fabric is meant to be worn close to the body while still allowing for ample flexibility with a 4-way stretch. The 90% polyester mesh is light, breathable, and antimicrobial. We'd expect nothing less from one of the Top-Tier brands.
Under Armour will begin shipping select colors of ArmourVent base layers to retailers in early February. Uncustomized, expect these to cost in the $40-$50 range, depending on the bulk discounts your team dealer is able to provide.
How can I get Under Armour gear for cheap?
If you want the best deal, you need to make sure the dealer you've chosen makes large volume orders from their suppliers - that's how they get the cheaper prices and pass on the savings to you! For more information on choosing a team dealer, check out our free guide below: