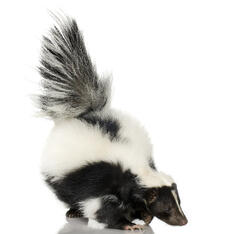 In hockey—and in all sports—keeping players and coaches healthy is vital to being successful. Teams spend an inordinate amount of time together, sharing locker rooms, water, and food. In other words, they are ripe for the many viruses and bacteria that can devastate a player's body and ruin seasons. Consequently, equipment managers should always be looking for new ways to sanitize their teams' gear in order to prevent the unnecessary spread of illnesses.
Antimicrobial warm up suits are one emerging solution to team health issues. These warm up suits can not only keep your team healthier, but they can also cure what is sometimes known as the "hockey bag funk," the stench that lingers on players' gear and increases in a sealed sack. Here is a list of several ways that antimicrobial warm up suits help your team.
1. They keep your players and coaches healthier
A treatment within the suits' fabric kills fungi and bacteria that spread illnesses. This is obviously the most beneficial aspect of the technology; increasing the chances that your players can suit up, and thus aid your team, is no small matter.
2. They keep your players and coaches smelling better
The aforementioned treatment within the fabric also eradicates fungi and bacteria that cause odor. Anybody who has ever opened a hockey bag after a week of practice and games understands the significance of this feature. There's simply no need to endure that funky smell on a daily basis.
3. They prevent unnecessary fungal infections
The elimination of certain fungi reduces the prevalence of infections such as athlete's foot. It's not an illness, per se, but it is something that could affect your players' ability to perform at their highest levels.
4. You can wear the suits longer without having to wash them
People can only bear certain stenches for so long. This definitely applies to "hockey bag funk" and the smell of dirty gear. Since antimicrobial warm up suits kill off odors, your players and coaches can wear their gear for longer than in the past. Schools often spend lots of money on uniform laundering, and they like saving money, so this is an important benefit of using antimicrobial gear.
Coaches and administrators always seem to have a ton on their plates, with scheduling, academic, and parental concerns weighing heavily on their minds. Why should they also have to deal with unnecessary illnesses spreading through their locker rooms? It is their job to put their teams in the best positions to win. In hockey, this means using antimicrobial warmup suits.