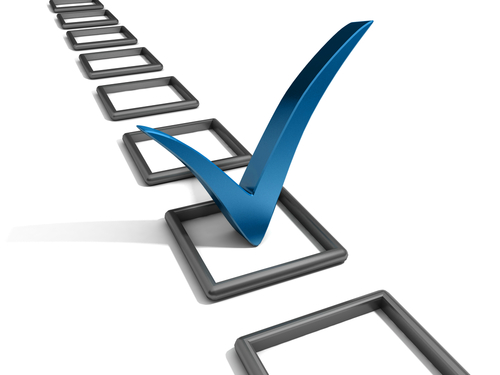 So you've been put in charge of fundraising for your high school sports team. Now what? It's not always the most desirable job. Sports fundraising can be a headache for organizers; you have to choose a fundraising method, mobilize volunteers, and keep everyone involved motivated—including players and coaches who would rather focus on practice. For a lot of reasons, the traditional sports fundraising methods don't always fit the bill. You've been looking for a way to raise money for your sports team that doesn't demand too much time from your players, coaches, and parents, but still generates the revenue you need to help your team get the most out of its budget.
In our last blog post, we discussed why an online fan shop might be the sports fundraiser you're looking for. Online fan shops give your fans an easy way to purchase your team's iconic branded gear and apparel without requiring parent volunteers to man a table during games or your players to hawk t-shirts or sweatshirts in their school hallways. But not all team stores are the same. To ensure you get the most money for your team with the least amount of frustration on your part, we've put together this checklist of things to look for in an online fan shop for team sports fundraising.
Provided by a team dealer.
Your team probably gets most of its gear, apparel, and uniforms from the same dealer (if it doesn't, check out this blog post on how partnering with a single team dealer is a great way to save money on apparel). For the sake of convenience, wouldn't it be great if the same dealer provided your team store? They handle the web hosting and delivery, and your team reaps the benefits.
Always open.
Just because your team only plays during one season of the year doesn't mean your fans don't want to show their support year-round. If your team apparel isn't available regardless of season, you're missing out on a fundraising opportunity.
A full selection.
Because your fan shop is operated by a team dealer, your fans will have access to a much deeper selection of sizes, styles, and personalization options for branded gear than traditional sports fundraising options.
No minimum purchase requirements.
This one is a no-brainer. Your fans will be frustrated if they try to make a purchase and have to wait until the amount of orders reaches the critical mass required for the dealer to actually deliver the items.
A favorable share of the revenue.
Typical arrangements with leading team dealers provide 10 percent of sales back to your sports organization.
More money-saving ideas for team sports
Even the most successful school and league sports teams have to raise money to supplement their budget. If you're looking for other ways to stretch your team sports dollar, you might find our free guide, "Cost Reduction Methods: A Guide for Reducing the Cost of Team Sports Gear, Apparel, and Uniforms," helpful. Download it using the link below and feel free to share it with your team's coach or athletic director.