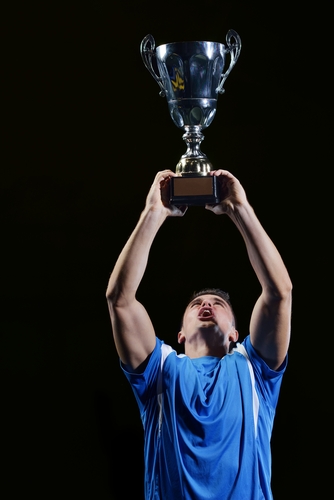 Since your earliest days on the Little League diamond or Pee Wee football field, your coaches drilled the value of teamwork deep into your soul. Now you're a coach yourself – or an athletic director – and you emphasize the same message to your players. Teamwork is as necessary to the success of a sports organization as preparation and talent.
Managing a team sports budget is hardly as exhilarating as managing a team to victory, but because cost planning has become such a high priority for high schools and colleges these days, you do have an opportunity to lead your program to a big win. How? Teamwork. Unlock your campus potential to save money on team gear and the whole school community will thank you.
Administrators and the school board will thank you for reducing costs, allowing funds to be allocated to other areas.
Coaches will thank you for finding a way for them to continue purchasing the high-quality gear and apparel they want to keep their players performing at a high caliber.
Athletes will thank you for outfitting them in the name brands they love.
Parents will thank you for keeping athletic fees down.
Your School's Hidden Power to Save Money on Team Gear
The key to lower-cost team gear and apparel is bulk buying. Most team dealers offer discounts and volume rebates for bulk purchases: the larger the order, the greater the savings. What does that mean for your school? A school or college athletic program comprises any number of teams spread over seasons, gender, and skill level. That's hundreds of players needing uniforms, training gear, travel suits, and so on. Organize those needs into large orders and gain access to those team dealer discounts and rebates. On top of that, the leading brands that these team dealers represent often provide free merchandise to schools and leagues for reaching very low purchase commitment levels. Scoring free gear from Adidas is a sure way to gain campus-wide admiration.
Here are the steps to creating a centralized process for buying gear for every team at your school.
Create a document that lists the number of teams on your campus or in your league by sport and gender.

Add a column that includes the number of players on each team that require new gear each season.

Purchasing cycles for school or league team sports gear are seasonal. For each team on your list, identify when their season starts and ends and when they will need their new gear or uniform delivered.

Provide an annual purchasing budget.
Armed with the information you gathered in the steps above, a team dealer will be able to develop and recommend the most cost-effective apparel package for your high school or college program without sacrificing athletic performance, appearance, and brand appeal.
Don't Miss These Other Chances to Stretch Your Apparel Budget
Through teamwork and bulk-buying power, your high school or college sports program can save money on team gear. What other strategies will the budget-conscious members of your coaching staff and school administration team appreciate? Our free guide, "Cost Reduction Methods: A Guide for Reducing the Cost of Team Sports Gear, Apparel, and Uniforms," introduces several. Download it using the image below and bring it with you to your next budget-planning session.