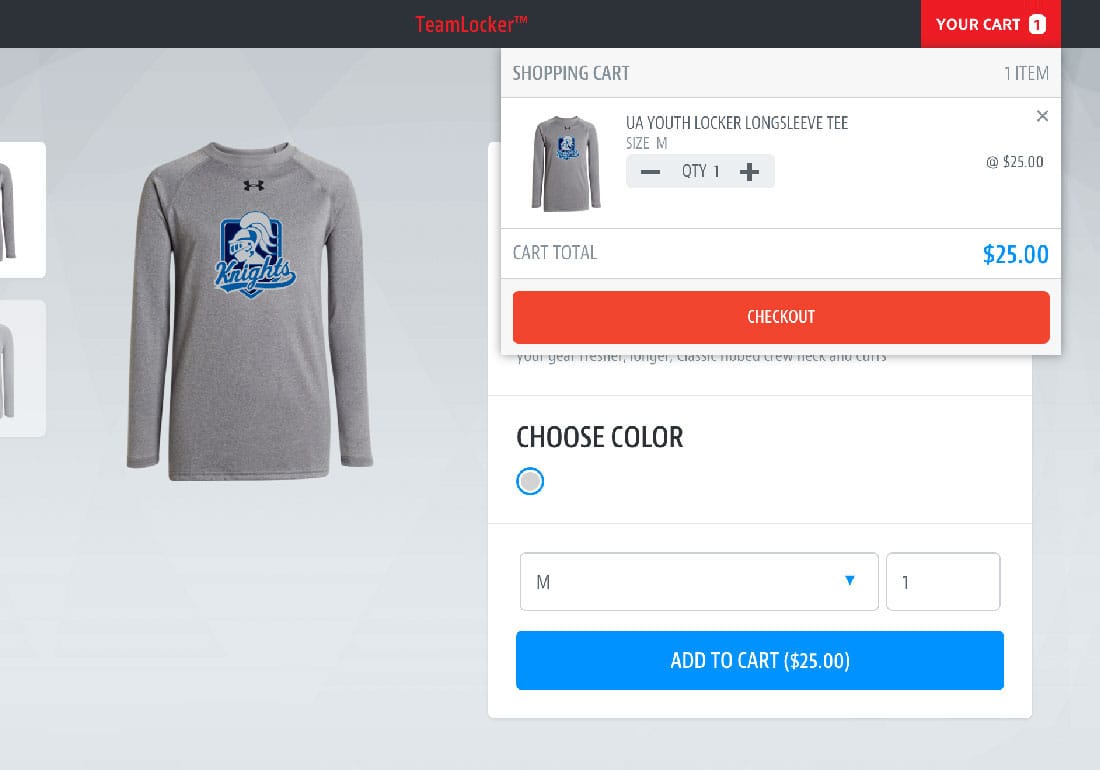 BUYING TEAM GEAR IS THE EASIEST PART

You have done the hard work, selecting your items, perfecting your logo and sharing your store link, now your players and community members can purchase their gear like any other ecommerce store.

Players Buy Their gear

With separate categories like Essential and Optional, your players and parents will know what items they must buy and what items they can add to their order.

The Shopping Cart & Checkout

Like any normal ecommerce experience, the payment and checkout screens are fully encrypted to protect your players and parents.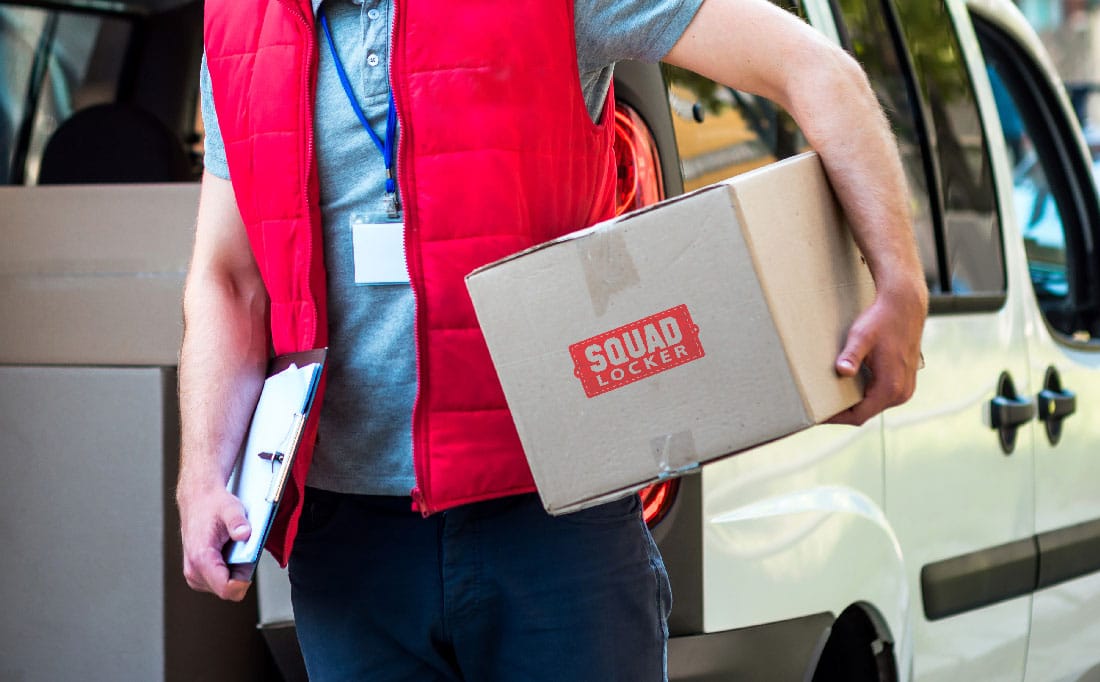 WE DELIVER EACH ORDER DIRECTLY TO THE PLAYER'S HOUSE
We decorate, personalize and kit every order and deliver it directly to the player's "ship to" address. Never again will you spend a night in front of the TV organizing 25 player's orders from huge boxes of merchandise. Your time is meant to be spent with the kids, not with the apparel and gear.
INDUSTRY'S BEST RETURN POLICY
We Love Teams and we also love you, the people who make up the teams, so we want you to be happy with the items you buy and the way you are treated while working with SquadLocker. That's why we have developed our Customer Bill Of Rights to demonstrate our commitment to you and your team.
HOW DO I RETURN MY ORDER?
SquadLocker stands behind the products we decorate and fulfill for teams. If your order is not 100% free from defects in materials and decoration, you may return it in new condition for an exchange or full refund. Customized items have been made specifically for you. For this reason, customized items cannot be returned for reasons other than defects in materials or decoration. Non-customized items in new condition can be returned for an exchange or refund. All returns or exchanges must be made within 30 days of receipt.
We even have a real people you can speak with by calling 888-885-6253 Monday thru Friday from 8:30 am until 5:30 pm EST.
We love snail mail too, send us a post card to 240 Bald Hill Road, Warwick RI 02886