To increase efficiency across its supply chain, SquadLocker®, the nation's leading developer of innovative technology and best-in-class apparel decorating solutions, has named process expert Siu-Li Khoe to the newly-created position of Vice President, Systems & Process.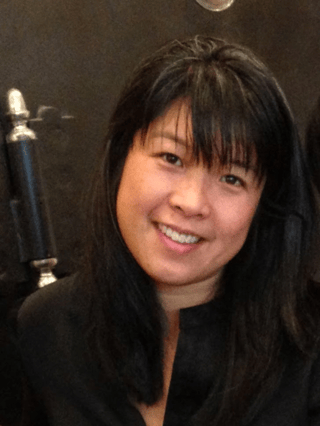 A graduate of the Massachusetts Institute of Technology, Khoe joined SquadLocker after serving as Vice President, Supply Chain and Logistics at ShineOn Jewelry. Khoe was Director of Operations Systems at UK-based MOO for three years.
Previous to MOO, Khoe worked at Textron Corporate, where she executed on initiatives in Supply Chain, eBusiness, and Customer Research and Innovation. She also received a Six Sigma Black Belt focusing on new product/service introduction. Khoe brings deep knowledge of supply chain and workflow systems. Khoe started her career with 4-Sight L.C. and Yantra Corporation. Both companies were acquired. 4-Sight L.C. was a pre-press workflow solution for the print industry when the print industry was undergoing its digital transformation. Yantra Corporation (now IBM Sterling Commerce), implements order management and warehouse management solutions across mid-size enterprises. Khoe gained experience architecting and implementing process and systems across different business models at a time when industry was experimenting with online selling.
For the last 19 years, Khoe has volunteered as Judge at The Lemelson Foundation, which started with an individual prize and has grown to a prototype grant program for high school invention teams where she judges invention grant applications. She serves on the board for FirstWorks RI and Rhode Island Tutorial & Educational Services.
"Adding Siu-Li to our world class SquadLocker team ensures that we can meet the strong demand of our customers needing the best gear to perform on the field," said Todd Grant, President of Squadlocker. "Our recent appointments ensure that we will be able to implement the best possible processes that enable us to maintain the highest level of commitment to customer satisfaction."