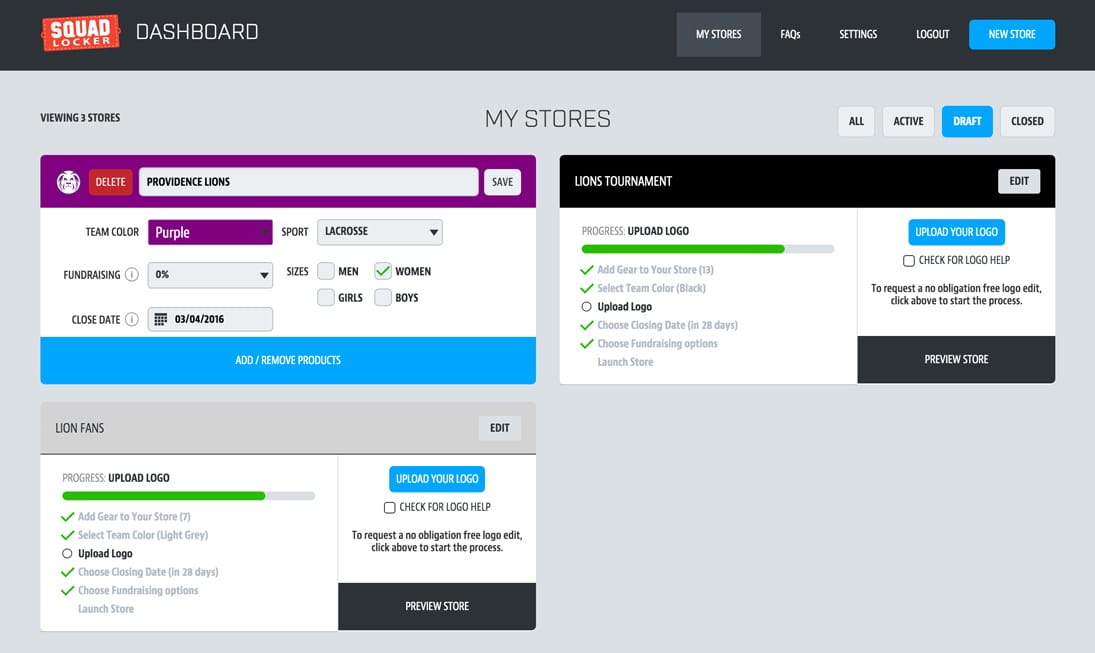 THE DASHBOARD
From here you will be able to:
See and edit each of the stores you've created.
Monitor the sale trends of your store.
Kick off your fundraising campaigns.
Get updates about new features being added weekly.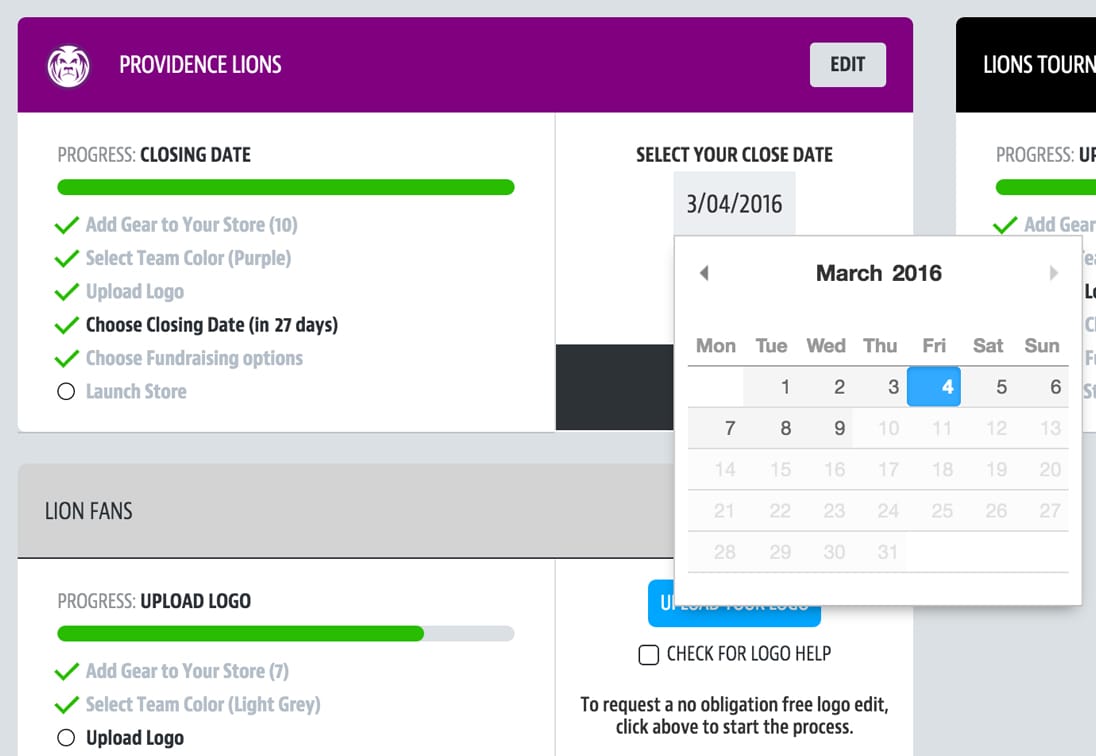 SELECT A CLOSE DATE
Each team store has a closing date when the online store is no longer available to your community. This allows us to manufacture your orders in bulk and helps to create a sense of urgency for your players, coaches and parents to make their purchases. Stores can always be reopened with a simple click of the mouse as many times as you desire.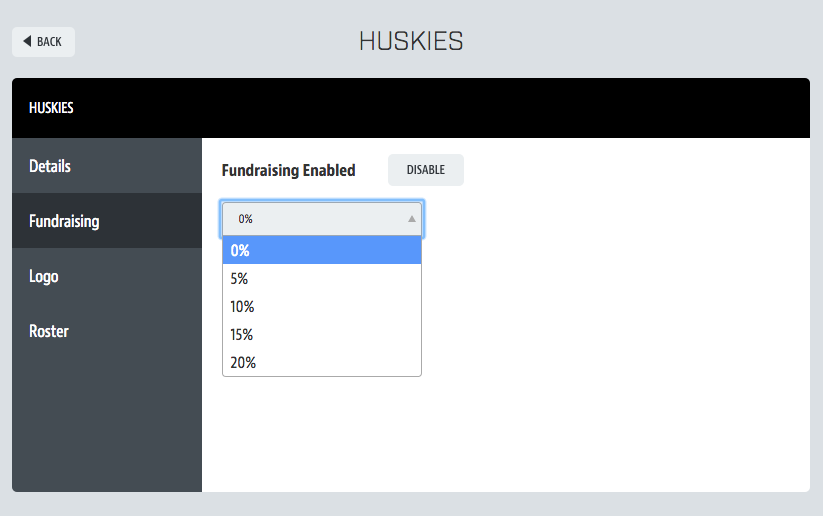 FUNDRAISING
This feature allows you to increase the price of the items in your store by a specific % listed in the drop down menu. Once you select a fundraising %, the price of each item will be increased accordingly and that money will be sent via check to your organization 4-6 weeks after your store closes.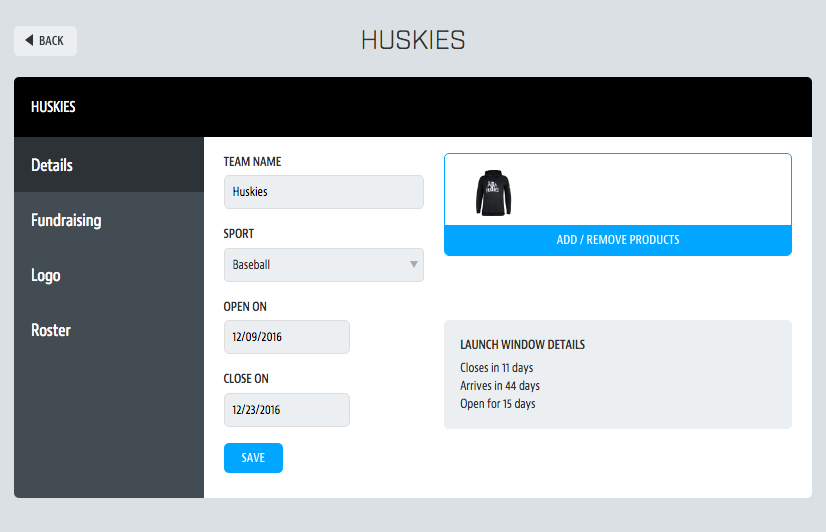 EDIT YOUR TEAM
The Dashboard lets you edit any detail of your store, from the name, to the color, sizes, brands of the items you decide to make available, even the dates your store is open for, the power is yours.
Click 'Edit' in the top right corner of any store before you launch to make changes to your store.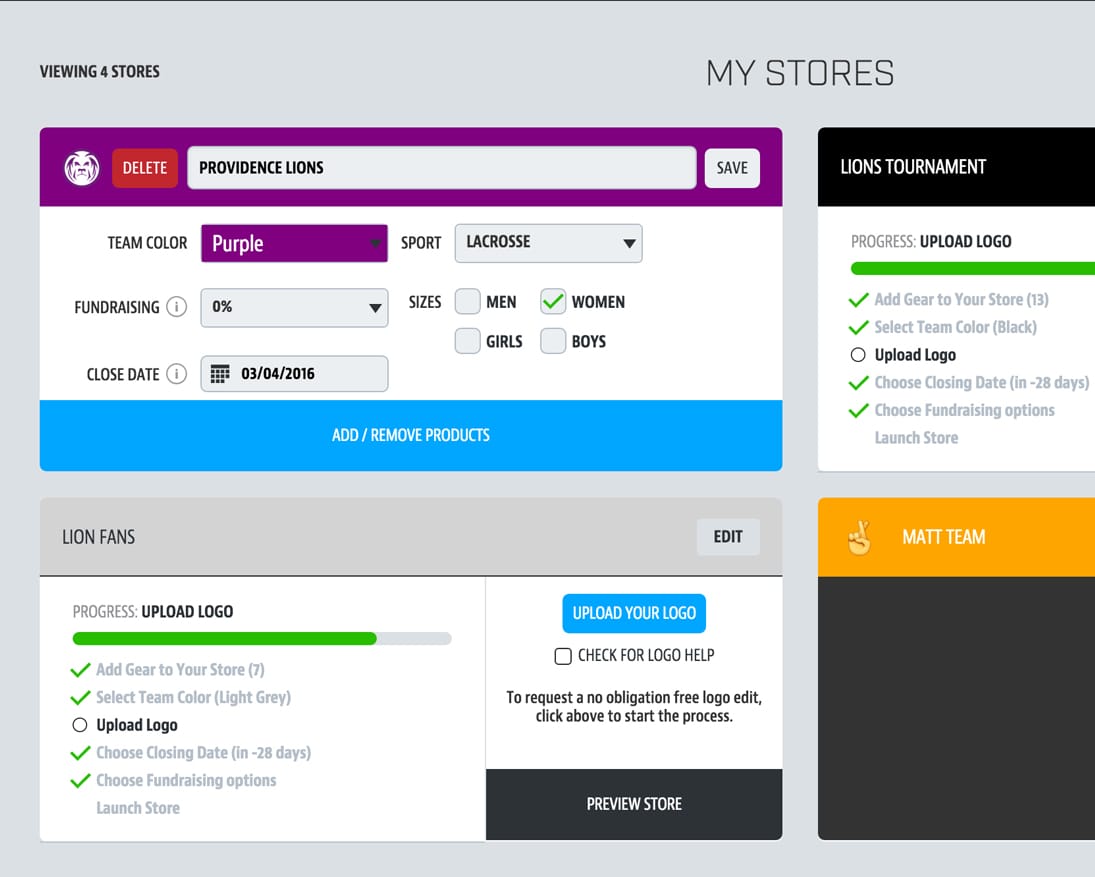 LAUNCHING YOUR STORE

Once you have all of the details worked out it's time to launch your store and share it with your community. The work you put in up front will really pay off, allowing your players and parents to buy and pay for their gear and have it shipped directly to their home.

LAUNCH MANY STORES

There is no limit or cost to the number of stores you can launch. If you manage a league you may wish to have a team store for every age level and season. Setting up a store is easy and fun, and there is never a minimum order to meet.

DIFFERENT TYPES OF STORES

Perhaps you have an elite team that has a special logo, or you want to launch a store for an upcoming invitation tournament. Let your imagine run wild and enjoy watching your team's look and spirit come to life on your players, coaches and parents.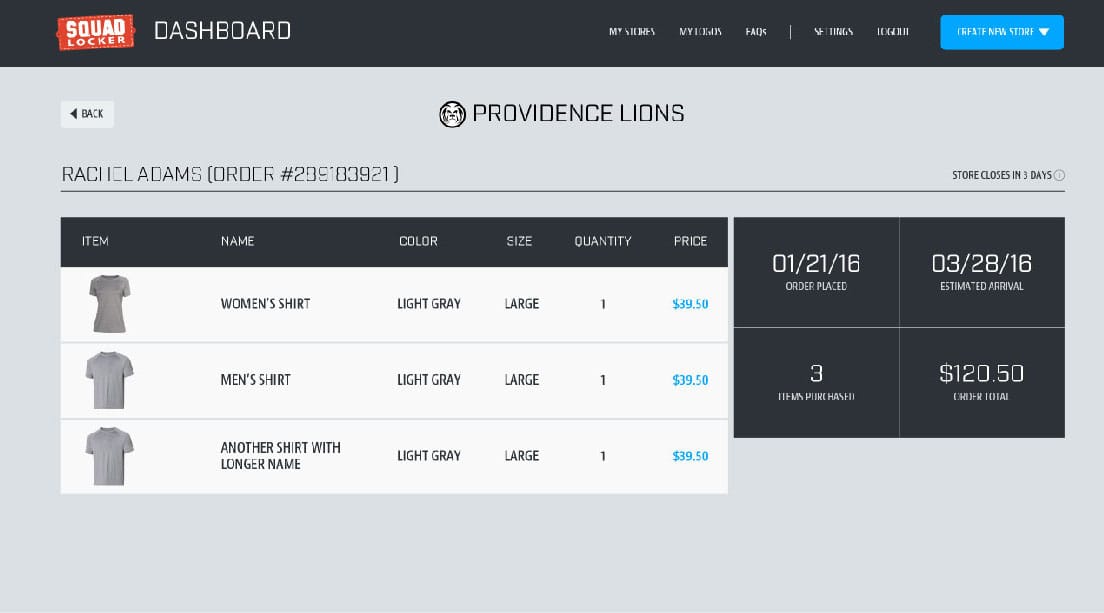 VIEW YOUR ORDERS
Monitoring your store's sales activity is easy and convenient providing you with transparency and intelligence. You can see who has ordered, who still may need a gentle reminder and the total dollar amount of sales in real time.
If you have turned on the fundraising tool, you will get up to the minute information as to how much money your program has raised. From there you can decide to send out an email reminder or share the store link again on the team's Facebook page.

USER SETTINGS
Keep your user profile up to date so we can contact you in the event we have a question about your artwork or a product you have added to your store.