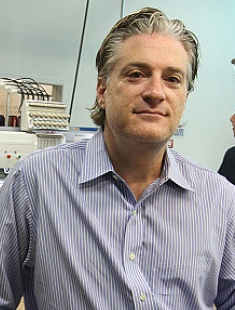 Gary Goldberg, CEO
Gary is a third generation textile engineer who has enjoyed designing textile consumer products for some of the world's most recognized retailers and brands. He admits that he never reached star athlete status during his younger days, but recently has enjoyed learning to play Squash with his 3 teenage children. He is regularly beaten at pick up basketball by his two boys, but claims he wants them to win. A native to New England, he resides in Providence, RI and is the proud owner of a French Bulldog name Gallagher.
Scott Brazina, President and Board of Directors Member
Scott has 30 years global experience growing enterprise SaaS and tech-enabled apparel companies across revenue, brand, thought leadership, and new category creation segments. Scott is responsible for SquadLocker's strategy, sales, marketing, partnerships, product, customer experience, and overall go-to-market strategy. Scott is a proven strategic, transformative, and highly collaborative marketing and sales leader with a strong background in business-to-business account-based marketing and selling and leading digital marketing and advertising technologies. He has a BS Mechanical Engineering from Worcester Polytechnic Institute and MS Management from MIT Sloan School of Management, is an ex-pro Motocross Team Athlete for Honda Motors Corp and an aspiring single-engine pilot.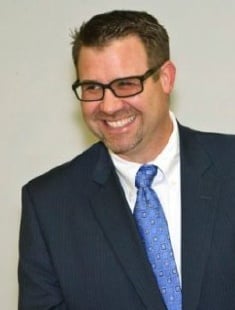 Frank Tillinghast, CFO
Frank is a Certified Public Accountant who has over 20 years' experience as a finance executive in textiles and apparel. He received his MBA from Babson College where he focused on Entrepreneurship. Frank received his undergraduate degree from the University of Rhode Island where he played hockey. When he isn't in the office, most times you will find him coaching hockey or baseball with his son, James. Frank's other hobbies include SQL, Excel and golf.

Keith Roberts, CTO
Keith has spent the past 20 years working in various areas of technology; areas of focus have been product development, network operations, and information security. Most of Keith's career has been spent working with technology startups, but has experience working in financial services, communications, and healthcare IT. When Keith isn't building the 'next best thing' he can be found playing with his kids, coaching one of their teams, or enjoying one of Rhode Island's beaches or hiking trails.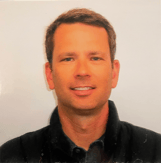 FLETCHER JONES, CPO
Fletch started his Internet career as a Product Manager at Netscape Communications. Prior to joining SquadLocker, Fletch led product management for EVERFI, product marketing for CEB, and held a number of leadership roles in product, marketing and business operations across 15 years at AOL. He holds engineering and business degrees from the University of Michigan. When he's not working he enjoys trail running, offshore sailing and DIY projects. He lives in Bethesda, MD with his wife and dog and has three kids in college.