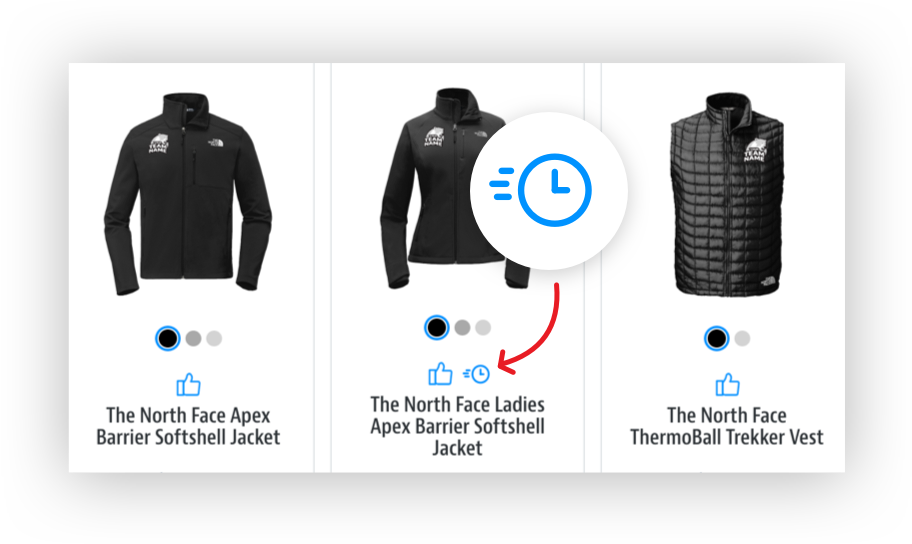 Miss the December 9th deadline? No worries!
By purchasing Express Production items with Express Shipping you'll receive your gear by December 24th!
How it Works
1. Choose items from your store with the

Express Production icon.
2. Select Express Shipping at checkout.
3. Receive your gear by December 24th!
4. If you have any questions just click the blue chat bubble for help!
What it Means

Express Production - items with an Express Production icon will leave our warehouse in 5 business days or less!
Express Shipping - Select Express Shipping as your shipping method to get your gear even faster!
DISCLAIMER: Please reference the date your order will leave our warehouse to confirm December 24th delivery. Excludes Canada. For any questions regarding Express Production, Express Shipping, or whether your order qualifies for December 24th delivery, please contact our Customer Experience team via the blue chat bubble on the website or via email support@squadlocker.com