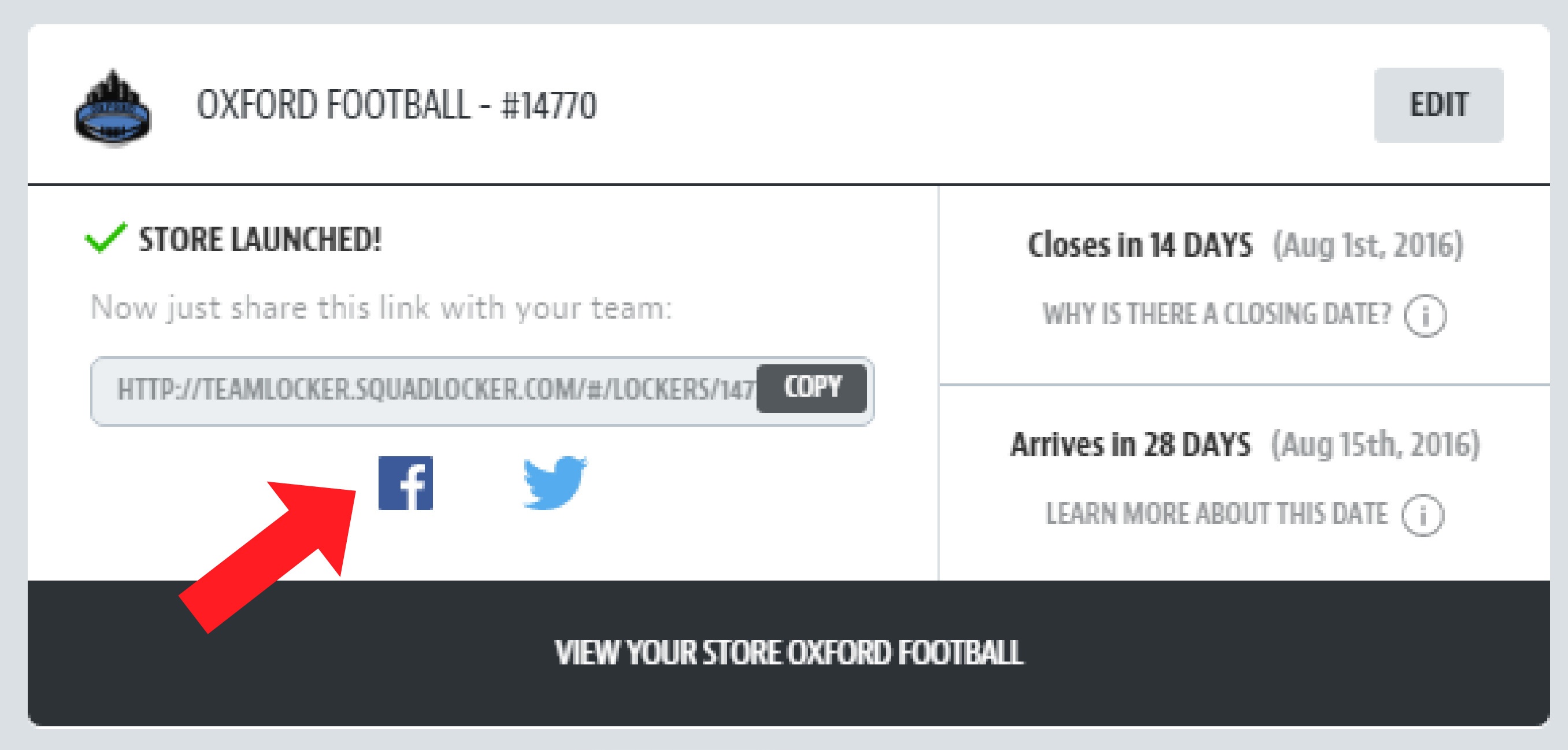 MARKETING YOUR STORE
There are 3 times to be reaching out to your potential shoppers.

• Immediately after your store launches

• Half way through the ordering window timeframe, to let your parents and players know time is running out

• A reminder email just prior to the close of the store's ordering window, to let your team know this is their last chance to get geared up during this particular order

We offer social media sharing buttons to reach out to your team. Just visit your dashboard and select the social media platform of your choice.
We also make it easy to copy your link and share it with players and parents via email!
Our talented graphic design team can also create a flyer to print and hand out to your team.